About Us
We started with a capable team of web developers and look where our hard work brought us. From designing and developing websites for our clients we now also provide support for WordPress.
Whether you want us to create a brand new website for you or just need help with your live website, we've got you covered.
There's no doubt that we develop marvelous sites that won't give you a reason to complain. However, our work doesn't end there. Once we are done with the designing, marketing, overall development, and your site is up and live you will also need someone to maintain those sites. For that, we have a separate WordPress Support team that will help you maintain your website by providing ongoing maintenance and support services.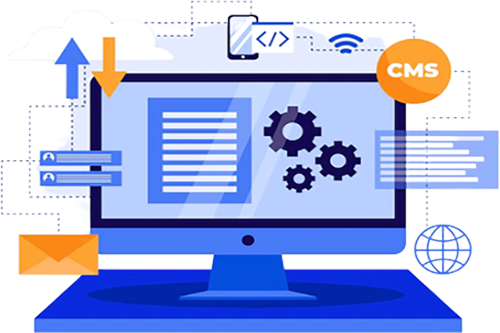 If you think that once you get your website live, you can be worry-free then you need to think again. There are a lot of things that will come your way and challenge you. It might be a lousy WordPress error like 500 Internal Server Error or Error Establishing a Database Connection or WordPress White Screen Of Death, we can fix it all for you.
You just need to give us a call and we will listen to your problem, diagnose the issue and fix it once for all.
If you don't want to get technical assistance, you can also refer to our helpful WordPress guides to fix your issues on your own. Find the right solution to your problem from our Blog section and work on it issue yourself. We are happy to serve you in whatever way possible as our end goal is to resolve our client's problem.
If you can't find the solution to your WordPress issue from our Blog section, you can also get it from us. It's wise to learn some basic troubleshooting steps so that you won't have to run to a technical expert every time you experience an issue with your WordPress site. So, instead of our team working on your issue, if you just want the solution to fix it yourself, we are all in.
Remember! We want what is best for you!