How WooCommerce Support Can Transform My Online Business?
WooCommerce provides you some advanced features that offers premium and free plugins and extensions. All enriched features, make it the most popular eCommerce platform. It is a flexible, reliable, cost-effective, and search engine-friendly platform that helps drive more traffic to your store. Therefore provides you a better opportunity, to meet your business goals. You can also get complete WooCommerce chat support for using the various features of this platform.
Following are the compelling reasons, that'll boost your decision to incorporate an online business platform :
Options for Customization
WooCommerce is combined with the WordPress CMS, whose ecosystem is highly flexible. It can handle feature extensions amazingly. The presence of hooks for changing or adding code paves the way for good flexibility in customization. It has resulted in the availability of several plugins. A large number of plugins in the WooCommerce ecosystem enables the addition of various features in the online store.
SEO-Friendly Platform
WooCommerce, in combination with WordPress, helps online businesses to rank their products. Since WordPress is SEO-friendly, it makes WooCommerce a similar platform. Search engine bots give more preference to those sites they can easily crawl. WooCommerce focuses much on content with good options to integrate content with your website. With WooCommerce Support Service, you can quickly optimize your product pages and integrate third-party SEO tools
Robust Analytics
Ecommerce analytics is an essential tool for an online store owner. WooCommerce analytics offers a clear and intuitive interface that helps businesses find their prospective customer activity and details. It provides powerful analytical reporting, allowing retailers to recognize how prospective customers interact with the store and their services. You can get analytics reports related to overall sales, average order, site visitor action, and much more
Stable platform with good customer support
Compared to other platforms, WooCommerce contains many advanced features that don't interrupt its stability. It also has fewer bugs. Both WooCommerce and WordPress are open-source platforms. You can find good WooCommerce Customer Support, which makes them much more accessible. You can get support with everything from installing to setting up your eCommerce store. WooCommerce also provides video tutorials and FAQs to enable user to overcome every issue they encounter.
Mobile-friendly platform
Online store owners must make their website mobile-friendly. Fortunately, there's nothing to be concerned about on this front if you are creating your website using WooCommerce. A majority of WordPress themes are mobile responsive. Thus, they adjust themselves to look good on all devices. It further ensures that people using varied devices can access your store anytime. Apart from various mobile-friendly themes, you can also find suitable options from third-party developers
Geolocation and Multi-Currency Support
WooCommerce contains advanced built-in functionalities, like geolocation and multi-currency support. Store owners can auto-detect the geolocation. Thus, they can quickly see the location of shipping and compute taxes based on the policies of various countries. The feature is best suited for businesses that operate in more than one country. WooCommerce also has a bunch of built-in currencies. Through it, you can quickly set the default currency.
Woocommerce Experts Ready to Help
Contact Us

How do we offer WooCommerce support?
Our specialized system is structured to deal with the individual client's needs. For die-hard WordPress lovers, developers, and businesses, our Woocommerce consultation experts help you resolve all your queries. You can visit our website to access WooCommerce Support Chat.
Our software recognizes frequent clients who regularly dial our woo commerce contact number, and frequent customers can get immediate responses to their calls. We share pre-sales inquiries in the form of a survey —to our new customers that help us know the specific customer requirements, if they wish to access our Woocommerce customer support services. At WordPress Support, You Will Get Personalized Assistance Without Waiting in Long Queues.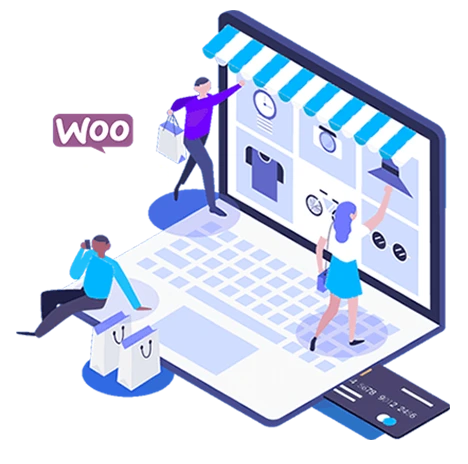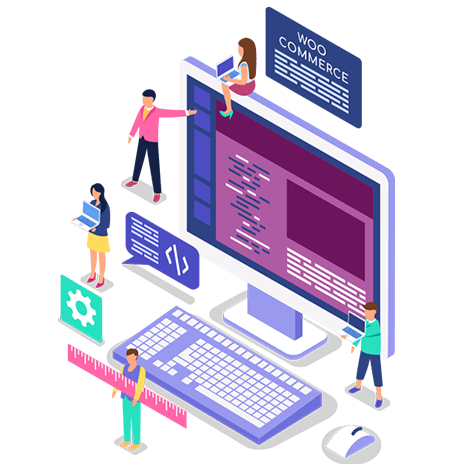 Top Benefits For Seeking WooCommerce Support Services
We at WordPresssupport, maintain your WooCommerce plugin and provide you the services regarding the same. You can get some additional benefits from our services like installing PayPal on your website. It will assist you in achieving efficient sales since your customers can make immediate payments to your account after buying products or services.
You can also get benefits from Woo subscriptions, controlled by IT specialists at WordPress support organizations. A support organization will also promote your website by adding options,  where your customers maintain results in advance and pay for the accepted values regularly.
Besides, you will get access to a WordPress live support help desk to install on your website to improve the rating for your blogging activities. Except for live chat, help scout can be another option, hipchat, woocommerce, olark and freshdesk from free woocommerce plugin.
Things To Sell on WooCommerce Plugin Optimized Website
Benefits you get after using a WooCommerce plugin incorporates the greatest versatility in products a company can sell. For online sales, you can use digital merchandise like software, eBooks, and downloads. 
Moreover,  you can also sell efficient tools like services, affiliate products, subscriptions, bookings for different events, customization of existing brands to generate more demands for commodities, and so on. Usually, holding a WooCommerce plugin for your WordPress is an easy ticket towards producing large profits for your website. 
So, you can allow handle all technicalities required in creating WordPress and WooCommerce and customizing as per their business needs.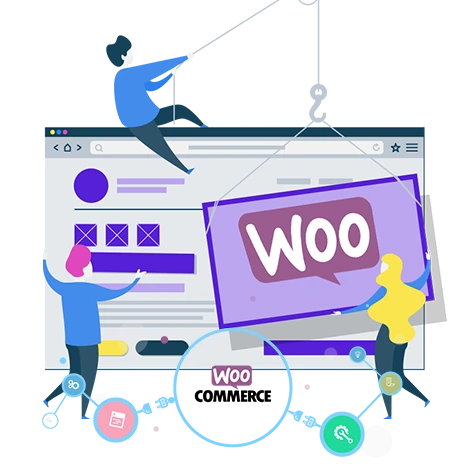 1 Does WooCommerce have live chat?
Yes, WooCommerce does have a live chat. In order to use the live chat module, you need to be a LiveChat customer. This service can be tried for free for 14 days.
2 Is WooCommerce safe?
WooCommerce in itself is a secure platform but there is always a threat from external security attacks. In addition to the native security of WooCommerce and additional security plugins, the following tips will keep your WooCommerce website secure:
Choose a reputable host which comes with features like SSL certificate, firewall, backups, and updated software.
Create strong passwords.
Enable two-factor authentication for an extra layer of security.
Keep updating your site.
Regularly backup your store.
3 How do I manage customers in WooCommerce?
Each customer on WooCommerce can be classified into categories so that it becomes easier for you to manage your customers in WooCommerce. Some managerial tips which can be followed are:
Create customer notes which have a personal detail of the customer so it becomes easier to provide specific needs to the customer.
Organize your customers into different groups based on similarities between them. More subgroups make it easier to manage them.
Create custom fields so you can customize your user data.
Export your customer data to different software also where more features are available.
4 What is WooCommerce and how does it work?
WooCommerce is a free plugin for WordPress that turns your website into a shop. A basic WordPress operating system is converted into a fully functional eCommerce store. It has many features which make it the most widely used eCommerce platform in the world:
Unlimited themes
Sell both physical and digital products
Affiliate links and products
A built-in payment processing system
Shipping options
Location support and tax options
Inventory and order management
Customer account and guest user accounts
Order management, and much more.
5 Are WooCommerce payments secure?
The safety in a payment or a transaction depends upon the Payment Gateways like PayPal on the basis of their security guidelines. On the other hand, the safety of your WooCommerce site plays a major role in keeping payments secure. As long as the database is secure, SSL certificate is issues and the right permissions are in place, then your payments and your transactions are in safe hands.
6 How to Set Up a WooCommerce Store?
In order to set up a WooCommerce store, you will need to go through the steps mentioned below:
Get a domain name and web hosting.
Install WordPress on your hosting account.
Install the WooCommerce plugin and fill in the necessary details like the store, products, business, theme, etc.
Choose a Payment Gateway, currency, shipping, and tax details.
Build your store by adding your products and services.
Make sure that the design of your WooCommerce store is user-friendly.
Extend WooCommerce using extensions and plugins and you are ready to sail!