Why Do You Need WordPress Website Design Services?
Around 64 Million websites on the web today are powered by WordPress. Isn't it remarkable?
WordPress is your best bet to stay on top of your competitors online. WordPress website design empowers you to showcase your business online with perfection ensuring that your website offers a great user experience and is optimized for search engine crawlers. WordPress Support extends its WordPress website design services to clients across the globe.
Our wide array of services include custom WordPress web design and responsive designs that operate smoothly on all devices. Share the idea of your dream website and the WordPress web designer will present an iconic design in front of you. Connect with us to see your dream website live and admired by your visitors.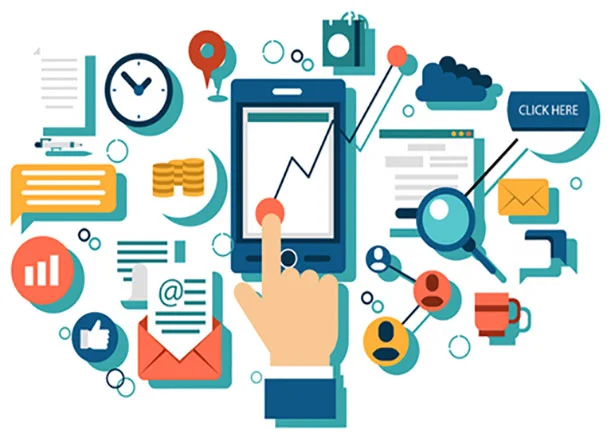 Tailor-made WordPress Web Design Services
Ready to get your business an engaging WordPress website design? Choose your style.
Website customization is essential to showcase your business in the most accurate way and deliver a personalized customer experience to the target audience. Thus, increasing customer satisfaction.
The level of customization clients require can be a hassle with HTML-coded websites, but with WordPress website design services, it's a breeze. A few clicks and drag and drop operations can help you make the desired modification and customize a WordPress website.
We offer custom WordPress theme design services to our clients. This includes complete website customization, starting from the header or banner on the website to the footer of the website. Our WordPress website design company can help you rebuild a website just like you desire or revamp your existing website, adding all the required features, designs, colors, and structure to it.
Design elements that our WordPress designer plays with to come up with an awe-inspiring WordPress web design.
Themes : The theme of a WordPress website showcase the graphical appearance and functionality details. It includes shapes, colors, representation of images, text, and videos. Our clients can choose WordPress themes, premium WordPress themes and can also ask for custom WordPress theme design services to get the website designed in a unique manner, just as you desire.
Colors and Fonts : Every color means something. Utilize the colors on your website which are related to your business and fonts that enhance content readability for the users instead of making it complex.
Widgets and menus : Apply custom widgets and menus on your WordPress website to make it distinct and appealing for the users. This takes only a few clicks in WordPress. Ask for a custom website design instead of getting a pre-defined template.
Side header : Your website exhibit your business, its products, or services. Use the website header to showcase the best you have got for your potential customers. So, they get engaged at the first sight of your website.
Page background : Add a personal touch to it. Customize your webpage background in such a way that it seems relevant to your business segment and appeals to your target audience.
Website URL : Our WordPress design service agency can also help you in getting a website URL of your choice and customize the URL of the internal pages as per your preference.
Presently, a system is not the only device from where you get traffic on your website. In addition to desktops, users are also using mobiles, laptops, and tablets to search for your business and visit your website.
In point of fact, according to resources, in the first quarter of 2021, 54.8 percent of global website traffic came from mobile devices, covering a major portion of your target audience.
Therefore, to make it easily accessible to your potential customers, you must have a responsive WordPress web design for your business.
A responsive website design refers to a design that appears the same on all types of screens (laptop, desktop, mobile, or tablets). That is, the WordPress design adjusts itself according to the screen size of the device without disturbing the website structure, and content structure.
For instance, when you open a website on your mobile phone and it reduces the font size of the content making it unreadable, or if you are unable to use certain fields while filling the contact form then those websites are not responsive.
On the other hand, if the website looks the same on the web as well as mobile and is easily accessible by the visitors, it is a responsive website.
Our WordPress services include responsive WordPress web designing so that our clients are able to offer the best user experience to their potential customers on each and every device.
Why Should You Get A
WordPress Website?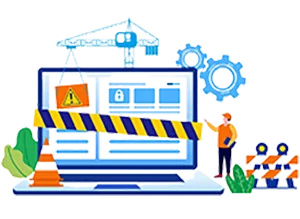 User-friendly Interface
Managing a WordPress website in the backend is very easy due to its easy-to-use interface. Adding new pages on the website, updating old pages, making layout changes, everything can be done easily with WordPress.
Open Source Software
There are not a lot of things that you get for free, but WordPress is. It is useful open-source software which means you need not pay anyone if you want to use WordPress.
Your Competitors Are Using
Yes, this is something you should consider. WordPress has gained immense popularity today and 40% of the businesses use WordPress design for their website.
WordPress Designers
The increasing popularity of WordPress makes it the best option for designers and developers. You can find thousands of wordpress web design services to work for you. But, remember the best ones are with us.
SEO- friendly
SEO is significant if you wish to enhance the online presence of your website. WordPress helps in making a website that is SEO-friendly with the help of its free themes and plugins, reducing the effort we put in optimizing the website to make it search engine friendly. It set the size, colors, and format of the website properly and also tells the developer if it is user-friendly or not.
Extensive range of plugins
1000s of plugins can be integrated into a WordPress website to customize, and enhance its functionality. The use of plugins adds more functionality to the website and tracks its performance.
Integrates Well With 3rd APIs
A skillful WordPress developer can easily integrate 3rd party tools and APIs like CRM, POS, Payment Gateways, etc., with the WordPress website to ensure that the clients' requirements are fulfilled.
Easy-to-Use Content Management System
Data reveals that around 40% of websites use WordPress CMS to manage their website content. It offers an intuitive user interface that can be used by non-technical users to manage, edit, upload, and delete content from the website easily. Users can also check the immediate effect of the changes made on the web page.
Get your professional wordpress website design
Get a proposal

Why You Should Hire As WordPress Web Design Services
Hiring a WordPress design services agency is the best way to save time, make money and grow your customer base using a strong online presence. Yes, all of these are possible if you partner with an agency with experience and expertise in WordPress website design.
"We're the experts", that's what our clients say
Relying on anyone about your WordPress website design other than the experts will be foolish because your website is significant for your business. Our WordPress web design company has a proficient team of designers who push themselves above and beyond to deliver an iconic web design.
You can trust us because we have,
1000s of happy clients.
Required experience and expertise in the area.
A strong team of designers
Transparency in the work process.
Connect with us if you are ready to get a website design in WordPress that's unique and engages your clients in the first visit.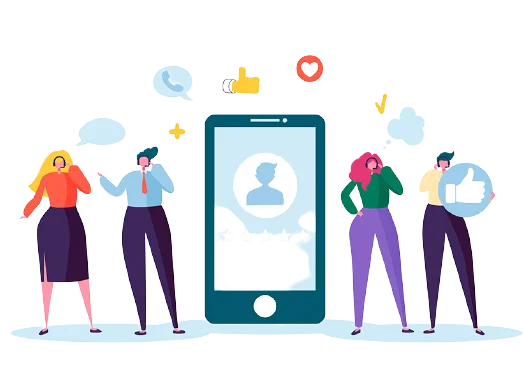 We develop a client-centric approach
Our WordPress website design strategy revolves around your business niche. We make sure that the website design represents you and your business with perfection.
Our WordPress web design agency includes designing a website template keeping in mind your ultimate goal behind building the website. Whether it is increasing traffic, lead generation, online reputation management, or an increase in lead conversion, we make designs according to your business goal.
Connect with us if you are ready to get a website design in WordPress that's unique and engages your clients in the first visit.
We design websites that convert
The ultimate aim of having a website is to drive sales. If you have a website that doesn't convert website visitors into loyal customers then it is of no use. While designing your website, we keep the following things in mind-
We highlight your USPs (Unique Selling Points)
We keep the query forms short and crisp
We add call-to-action at effective places
We add elements to your website that makes the visitors feel sa
We design pages that are easy to navigate
We do complete justice with your content
We use a color pallet that is relevant for your business and liked by your potential customers.
The best part about us is we believe in A/B testing to determine what will work for you and your audience.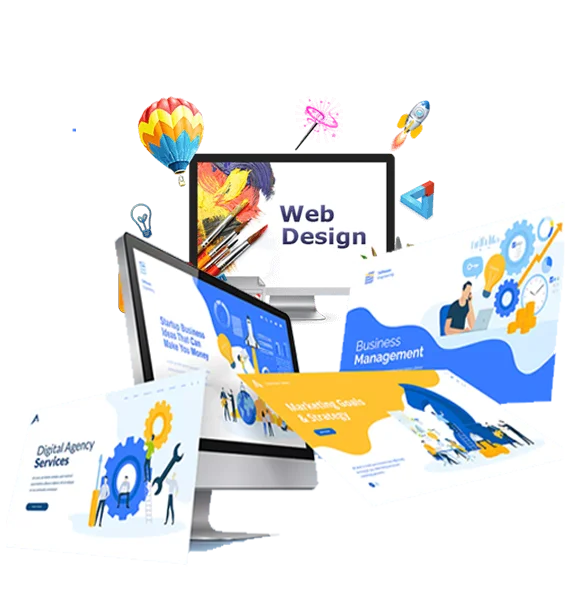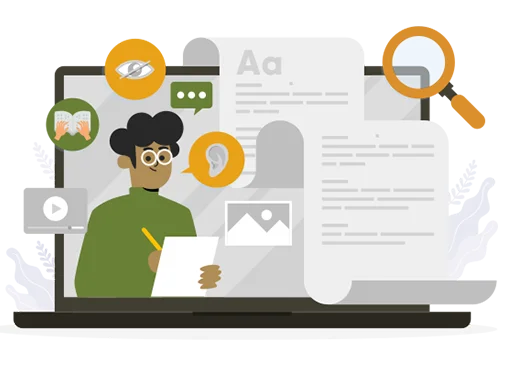 We offer ADA Compliance Services
While designing your WordPress website, we keep in mind that the website is also easily accessible to customers with disabilities. Thus, we adhere strictly to the rules of the Americans with Disabilities (ADA) Act Standards for Accessible Design. Our WordPress web design services incorporate video captions, audio descriptions, descriptive alt tags for images, and check the buttons, links, headings, etc. to optimize the website for every visitor.