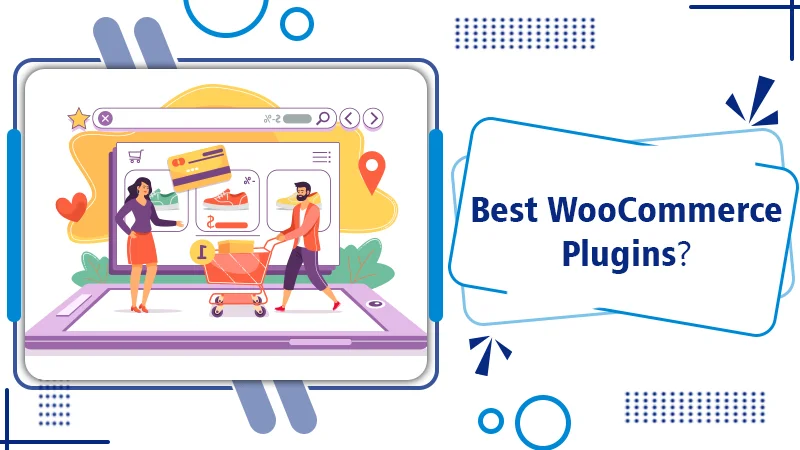 Best WooCommerce Plugins to Enhance Conversions for Your Store
Posted by
WordPress is a unique platform that people often confuse with BigCommerce and Shopify. The reason being the latter have built-in eCommerce functionalities that you can use to start selling almost immediately. On the other hand, WordPress is not exactly an eCommerce platform. WooCommerce is used by eCommerce store owners precisely because of the fact that it provides a myriad of incredible plugins to enhance the store. Indeed, you can leverage the best WooCommerce plugins to improve the revenue for your store. In this article, you'll discover some of the most efficient plugins for WooCommerce, which includes both free and paid versions.
Why Do You Need the Best WooCommerce Plugins?
WordPress is a tremendous content management system that offers various capabilities. Users can publish articles and pages without needing to know anything about coding. The various themes also aid in designing a stunning website for a variety of domains.
But when it comes to selling products, like apparel or audiobooks, the user might feel the need for specific functionality. In simple words, if you are selling products, you need a shopping cart functionality on your site. Adding some PayPal buttons won't be adequate. It's where a WordPress WooCommerce plugin comes to the fore. It transforms a WordPress website into a well-functioning online store. Your store will be characterized by product listings, collections, product categories, and a shopping cart.
Related Post: WP Smush plugin
The Best WooCommerce Plugins for Your Store
There are loads of plugins, both free and paid, that you can use. However, not all of them provide you with the results you desire. That's why here's a list of some of the most effective ones that will help you to increase your sales and impart a great user experience.
It is hands down one of the most incredible conversion optimization tools. With its aid, you can turn abandoned site visitors into customers and subscribers. Use this plugin on your eCommerce store to enhance conversions, minimize cart abandonment rate, showcase targeted messages, increase the subscribers of your email list and so much more.
When you navigate to the official website of this plugin, you'll not be able to see the free plan. But you can get its free version when you install and activate their WordPress plugin. Within the plugin, you can view the option to create an account that's free. Some pop-ups that you can effectively create with this plugin are:
Floating footer or header bars – These bars are ideal to notify people of ongoing sales, special offers, or the release of any new product.
Countdown timers in footer or header bars – Use them as a lightbox pop-up, header bar, or slide-in pop-up.
Geo-targeted pop-ups – These exceptional pop-ups are only visible to people residing in specific regions.

This plugin can easily figure in the list of the top WooCommerce plugins. Several businesses require invoices and packing slips. But this seamless feature isn't there in WooCommerce. This plugin allows you to attach PDF invoices to specific emails automatically. You are also free to create and print packing slips, whether you need them in bulk or separately.
After installing this plugin, you can start printing PDF invoices and packing slips for various existing and recent orders. The invoices will get organized in sequential order. You can also dispatch emails with invoices according to the person to whom you are sending emails.
The pro version provides you additional features for sending packing slips instantly to a printer, premium templates, and linking to Dropbox. This plugin is definitely worth the investment for all B2B online stores.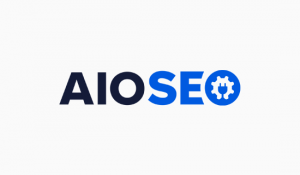 It's also one of the great WordPress plugins WooCommerce. The fact that more than 2 million users employ it is a testimony to its performance. This tool enables even a person who doesn't know anything about SEO to enhance their rankings on the search engine. The good news is, this plugin is totally free.
Use it to generate SEO-optimized descriptions and titles for each one of your products. With it, you can also add descriptions and titles for each product when you add them.
The plugin also generates XML sitemaps automatically. It includes sitemaps of Product and Product Categories. Thus, the search engine is better able to discover and index your goods. The plugin also provides support to rich snippet schema markup that facilitates search engines to showcase your goods with rich snippets. As a result, your offerings become distinct in the search results and drive more traffic to your eCommerce site.
Related Post: WordPress live chat plugin

The Stripe plugin for WooCommerce enables users to accept payments on their store for mobile and web directly. The customers can remain on your store when they are checking out rather than getting redirected to a checkout page that's externally hosted. It has proven to result in greater conversion rates. That's why this plugin is regarded as one of the best WooCommerce plugins.
This plugin leverages Stripe Elements and provides you with a PCI-compliant checkout process that works great on devices and browsers of various sizes. You can activate payment methods from your dashboard so that customers everywhere can reach you. The plugin also supports recurring payment with varied payment ways through WooCommerce Subscription. It also supports SEA or Strong Customer Authentication.
Thus, you can easily streamline the whole payment process for your customers with this incredible WordPress WooCommerce plugin.

This plugin imitates the feature of 'Favorites' that you can see on various big eCommerce stores. This feature helps you provide your buyers with a way through which they can save specific products they desire to buy later. Your shoppers can easily check back on the site and find their products saved in the 'Favorites' section for purchase whenever they want to. It helps you enhance your sales while providing a better customer experience.
This WordPress plugin is free, but you can avail of more functionalities in it by paying $89.99. This plugin gives you the facility to provide gift lists for occasions like baby showers and weddings. People can even share their wishlists on various social media channels. Thus, it is one of the best WooCommerce plugins for established brands that have a loyal customer base.

This plugin allows the steps minimization within the WooCommerce checkout procedure. You can streamline the whole checkout process by skipping the page of the shopping cart. With this plugin, you can add the 'Add to cart' button in every product that will redirect your customers to the checkout page. It, in turn, makes buyers shop rapidly and more.
It comes in the list of the top WooCommerce plugins as its features make the buyers shop conveniently, thus enhancing sales and minimizing cart abandonment. The remove checkout options will allow you to take away unnecessary fields that the user may have to complete. In its premium version, there's a feature that incorporates a cart form in the checkout, which makes users easily edit their cart items on the checkout page directly. There's also the quick purchase button present on the single product page. It redirects visitors to the checkout directly. It, in turn, eliminates the requirement to compel them to add items to the cart.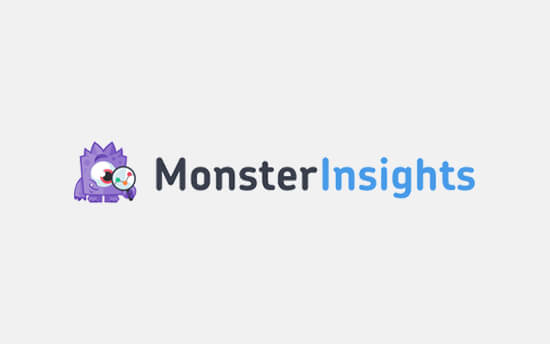 It is one of the best WooCommerce plugins that provide you with better eCommerce tracking. Thus, you can effectively track your eCommerce site data in a Google Analytics report. Those who are new find it challenging to work with the Google Analytics report. MonsterInsights simplifies this work by showcasing every single bit of information in your WordPress dashboard. Thus, the site owner can make informed data-driven decisions to enhance sales and grow their business.
In the absence of this plugin, you'll need to learn how to code for setting up Google Analytics and configure eCommerce tracking. This process can take many weeks. But now, all you have to do is install this plugin and enable the functionalities you require without coding anything.
The plugin provides you with comprehensive reports on user behavior. You can get to know how people discover your website, the keywords they are looking for, and which products they clicked on your site. Afterward, you can make use of these insights to discover your weak areas and make them your strengths.

This plugin cleans your product pages using consolidated tabs. Thus, you can title tabs with data like product descriptions, reviews, details, and the like. The tabs you add to your eCommerce store support varied content like video, text, and images. You can easily manage all the tabs in your WordPress editor without any requirement for custom coding.
The plugin saves particular tabs to save into different product pages. It's a great WordPress WooCommerce plugin that's compatible with WPML for translation sometimes ahead. It's perfect for every online store owner. When your product pages can be understood by the users easily, and they can view important information, it consequently helps boosts sales.

This all-in-one shipping platform provides your buyers with branded delivery options from significant couriers like DHL, UPS, and DPD. This plugin is based on the idea that shipping should be an easy and hassle-free process. Irrespective of how much you are shipping, you can always pay attention to enhancing your business.
That's why this plugin finds a mention in the list of effective WooCommerce plugins. The plugin provides you with a user-friendly shipping platform that scales as your business grows. With it, you can boost checkout conversions by providing a wide array of delivery choices.
You can also activate and ship with numerous carriers via one platform. Moreover, its automated shipping label generation procedure allows you to save a lot of time. Last but not least, its advanced shipping dashboard facilitates store owners to receive actionable insights that help them enhance the growth of their business.
Related Post: WordPress plugin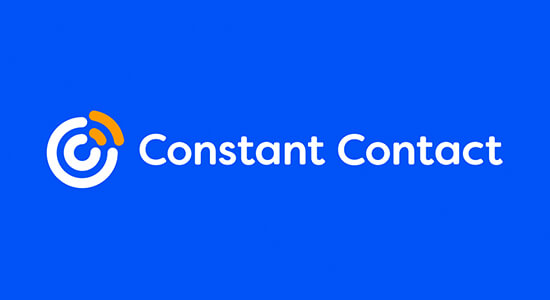 You can easily regard it as one of the best email marketing services WordPress plugins WooCommerce. Even beginners can use the plugin effortlessly and begin building their email list. The email marketing tools of the plugin allow you to get your word out easily. You can browse through loads of professionally designed and mobile-optimized email templates for every purpose imaginable, be it a sales promotion or a product launch.
The AI-powered website builder will have you creating a mobile-optimized and sophisticated website in a few moments, replete with recommendations for the best content. You can also create Instagram and Facebook ad campaigns to drive more traffic to your WP site, boost list growth, and trigger more awareness of your brand, directly from a single account of yours.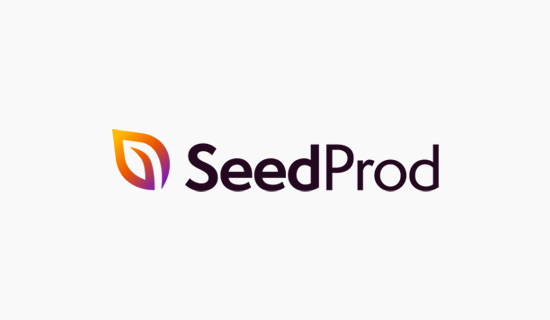 It's a great WordPress page builder plugin having in-built support for WooCommerce. It permits the store owner to launch a landing page, develop a sales or product landing page and personalize the checkout or product pages. Using its intuitive drag-and-drop builder functionality, you can also create pages on demand quickly.
It's one of those WordPress plugins that provides store owners with incredibly designed and professional-looking templates that are compatible with WooCommerce. All you need to do is choose a template and make it your own with its point-and-click tools.
It also consists of built-in WooCommerce blocks that enable the store owner to add products, and check out from the cart, among others, to your site's landing page. This plugin can seamlessly work with any WooCommerce theme. It implies that you can easily make beautiful product pages and other landing pages without any hindrances. Apart from the paid, there's also a free version of this plugin, which you can use to create landing pages.

Beeketing for WooCommerce plugin functions as a great all-in-one marketing tool for WooCommerce. This plugin has in itself over ten marketing functionalities, all of which work to reduce cart abandonment, enhance online sales, and improve email marketing. You can also find options for loyalty programs, upselling, cross-selling, email capture, and much more.
The primary plugin does not cost anything. The advanced ones begin from $8. With this plugin, you don't need a set of marketing plugins to achieve the desired result. It has a complete suite of products for this purpose, making it one of the best WooCommerce plugins. You can offer your customers discounts and coupons at any point in the checkout process. It also provides you options for welcome emails, drip campaigns, and Facebook Messenger support.
The plugin also offers a huge set of extensions with options like Coupon Box, Personalized Recommendations, Sale Popup, and Quick Facebook Chat. If your store is in need of some great marketing, consider this plugin as your go-to.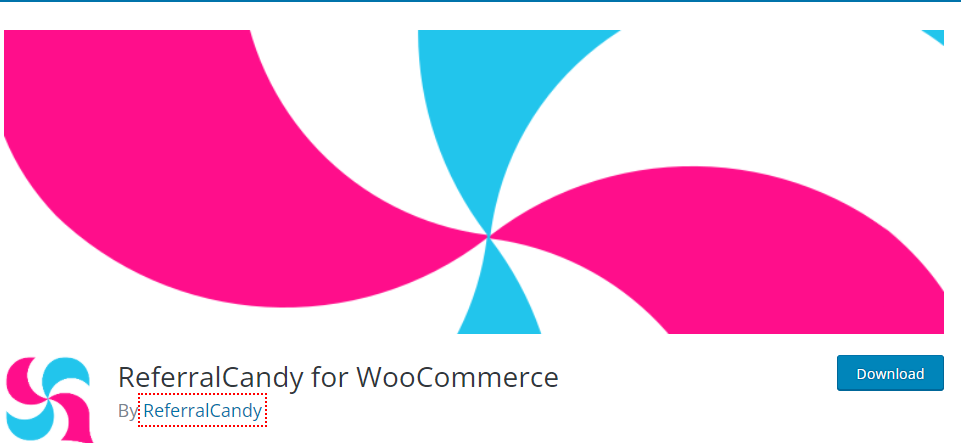 It is a dynamic tool that enables the store owner to automate customer referral campaigns for their store. With this plugin, you can increase your sales through word-of-mouth. Easily reward buyers for referring your store to their friends. Your customers get a personal reward link they can share with all their friends.
The way it works is simple. A person purchases an item from your eCommerce store. The plugin gives them a coupon code they can share with their friends. When their friend purchases from your store, they get a referral reward. Thus, it provides a win-win situation for everyone. The original buyer gets rewarded, their friends avail of a discount, and you increase your sales and get new customers. The plugin takes care of all the referral tracking.
It is extremely simple to set up and run. You don't need any developers to start using this plugin. All of these features put it on the list of the best WooCommerce plugins.

It is one of the powerful drag & drop form builder plugins for your WordPress website. You can effortlessly create any type of form with it, be it contact form, polls, online surveys, donation forms, and the like. Currently, more than 4 million WordPress websites leverage this plugin, and a majority of them are WooCommerce store owners. So, you can easily consider it as one of the great WordPress plugins WooCommerce. 
The plugin provides you with all the fields and functionalities like radio buttons, file uploads, and multi-page forms. It also has various hooks and filters for extending its functionality. Use HTML blocks, custom CSS, and section dividers to customize your WP forms. The smart CAPTCHA and spam protection helps prevent spam submissions. You can also embed your forms in widgets, footers, block posts, and pages.
Related Post: WordPress wiki plugins
Final Words
After going through this list of the best plugins, you might wonder which WordPress plugin is right for you. Well, the right answer to it is that you should try all of them out. See which one of them helps you to enhance your website to a greater extent. Each one of the plugins listed above is very different from the others in its functionalities. So, you first need to be clear about what it is exactly you want to improve on your site. Only then can you pick the suitable one for your store.
Related Post: WordPress video gallery plugin
Tagged with:
best woocommerce plugins
top woocommerce plugins
woocommerce plugins
wordpress plugins woocommerce
wordpress woocommerce plugin