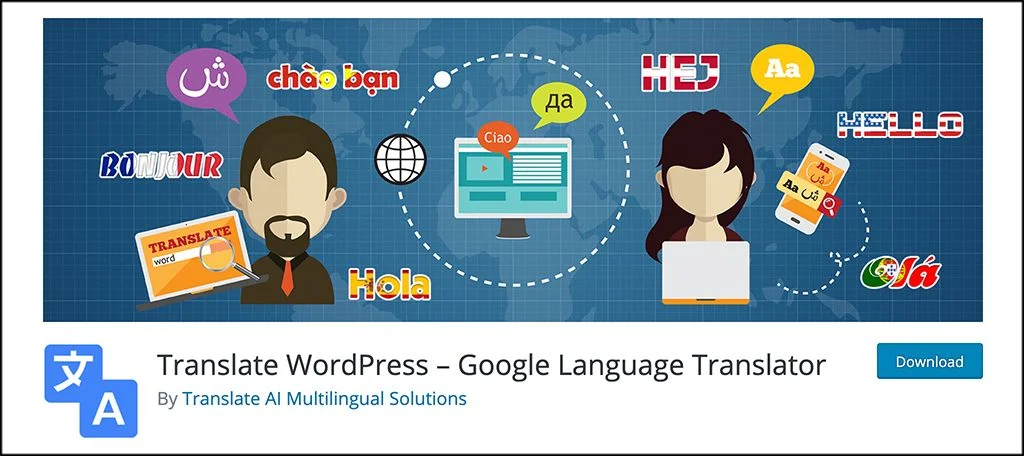 Understanding The Significance of Google Translate and Google Translator WordPress
Posted by
Google Translate, seen on different websites or WordPress websites, is gaining popularity day by day. The reason being, people are realizing the multifaceted nature of it. It helps to set up a multilingual website that can be useful for many people across the globe. The best feature it being, it can translate the content of your website from one language to the other language. This is preferred by the users. Hence setting up Google Translate on your website or having Google translator WordPress makes sense. Google translate will not be a hundred percent accurate. But having it is better than not having anything. It's best when it comes to normal day to day business. In case of any form of high monetary transaction, Google Translate may not be an ideal choice. However, if the matter is about contracts or financial aspects then a hiring translator may be better. It turns out to be a good comrade when you need others to understand your business. It's useful when you want to display your content in the preferred language of your potential customers. This article would guide you on how to add Google Translate to your WordPress and its benefits.
Why use Google Translate?
Google Translate turns out to be highly beneficial when incorporated into a website, accessed by people around the world. It helps people to understand the message you want to convey to them. Also, it aids to increase the web traffic of your website by making them available to different parts of the world. Elaborating, you may have a website in the English language. You may think that setting up the website in the English language is sufficient for the users to understand your business. There is nothing wrong with it. However in the majority of the countries, English is the second language. In countries like India and China, some people understand the English language. But the majority of the population prefer the web content in their mother tongue language. Conducting business in these two countries makes sense. Reason – they have the largest population in the world and hence, you may get business from many companies there. Hence, having a business presence is only possible through a website with Google translate. It can turn out to be a saviour by translating the English language into the user's preferred language. Thus, many websites utilise the capability of Google translates in both countries.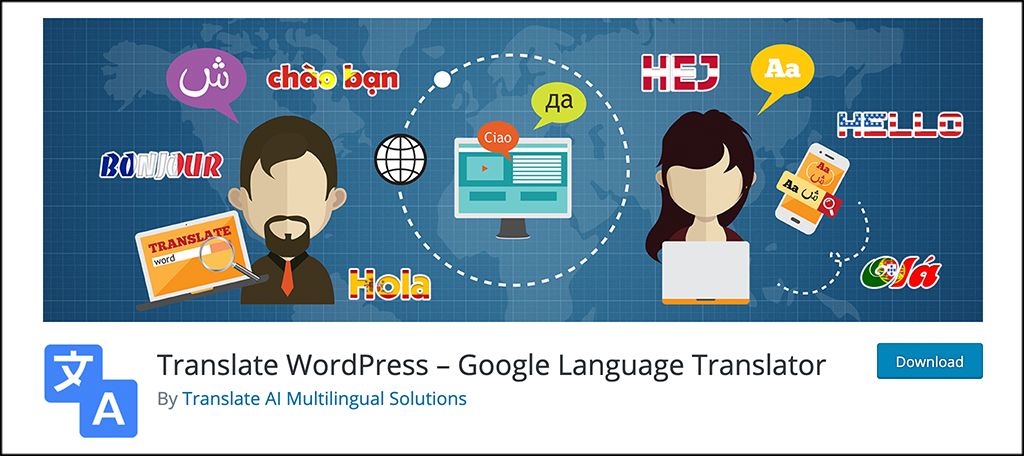 Google Translate plug-in in your WordPress website
It may be very beneficial if you can use Google Translate plug-in in your WordPress website. This will bring you more business as the plug-in is very popular and it is very easy to use. The demand is so high for the plug-in that there are more than 100,000 active installs. Installation of Google translate only involves setting up your preferred language on your website. Once this is done, the translation option will be available to the user. Above all, there are no difficult steps involved in translating.
 Benefits of Google Translate Plugin
For WordPress, the plug-in is known as Translate WordPress – Google Language Translator. This plug-in is installed in WordPress. It belongs to the GTranslate family, which covers a variety of multilingual websites, across the globe. Not surprisingly, it is one of the top translation service providers from 2008. The best aspect about it is that it is lightweight and robust and hence, your website will not be down. It comes with a plethora of useful features such as:
Automatic translation
Enhanced translation
Translation of widget; menu; themes, and plug-ins
The top frame is hidden
Quick translation
Post and peach translation
Support for right to left language
Flags with language bar
Translation of tag and category
Easy installation
Easy to install and use a plug-in
Procedure for setting up Google Translator WordPress
Procedure 1: How to install and activate Google plugin?
Click on the plugin in the beginning and then opt for a New Option feature, which will be seen on the left-hand admin panel.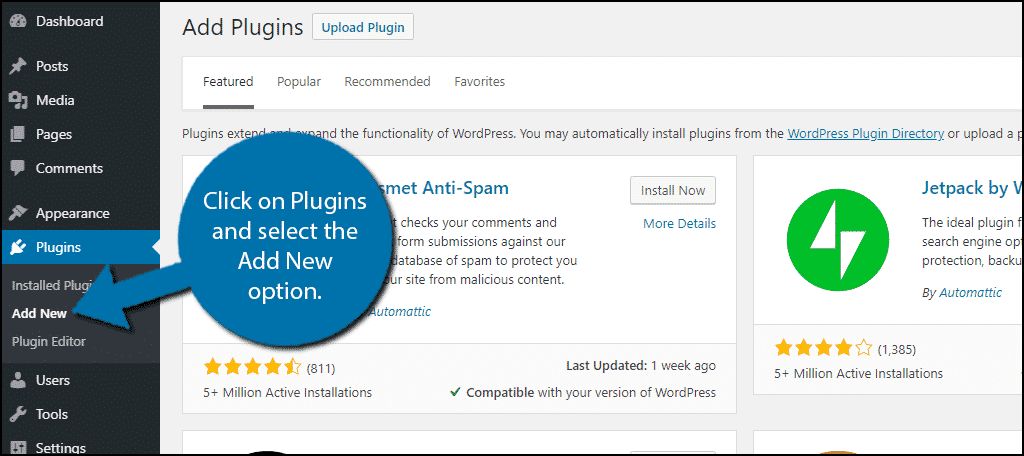 In the search box, type Google Language Translator which will show all the plug-ins that may be available and useful for you.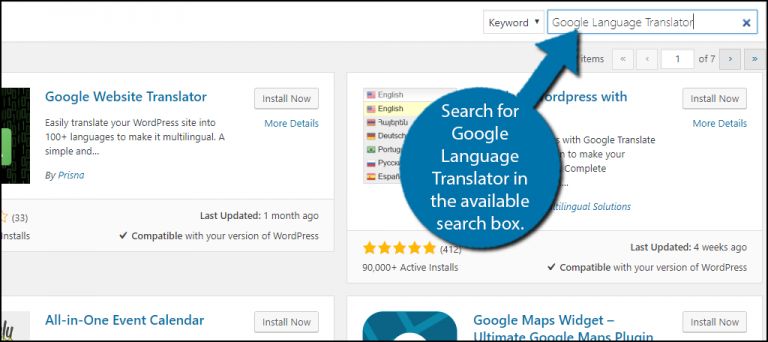 Then scroll down and try to search for Google Language Translator. The moment you find it, click the button which displays "Install Now" and activate the plugin.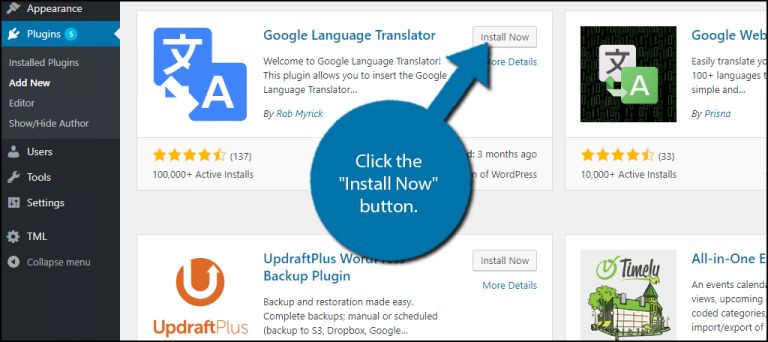 Procedure 2: Moving on to the Settings Page for the Plugin
Search for the feature of setting which will be available on the left-hand admin panel and click on it. Select the option of Google language translation, which may display the main settings page.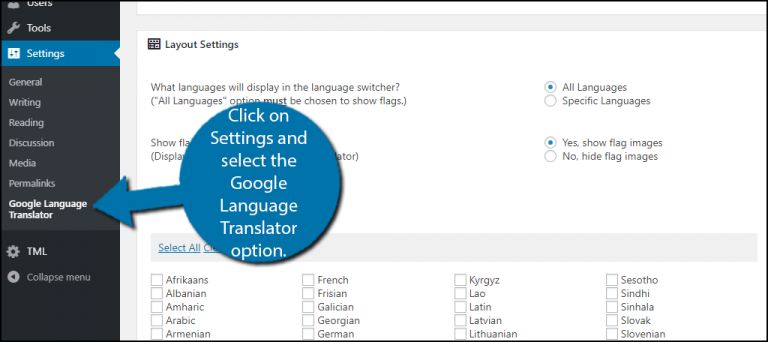 Procedure 3: Language settings configuration
You need to check the box to activate the plug-in. In most cases, it will be active by default. You can set the language of your website by selecting the language. Usually, the plug-in selects the language based on the location.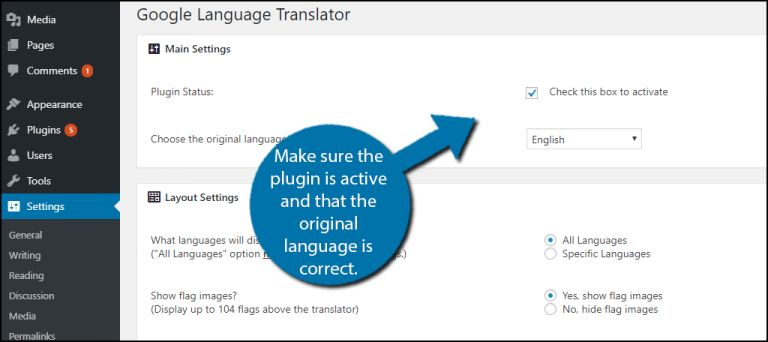 But if it doesn't then you can set it. If you further scroll down, you will notice the "Layout Settings" section. That is where you will have the option to choose. The first option will be to opt for translation from the original language or you can specify your preferred language.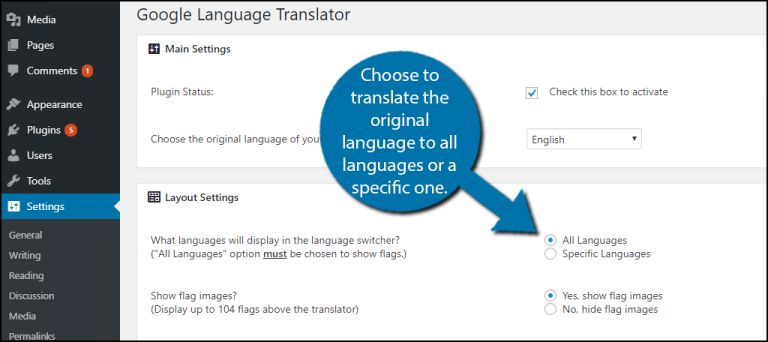 You can scroll down further to the Floating Widget Settings section, and put a check over it.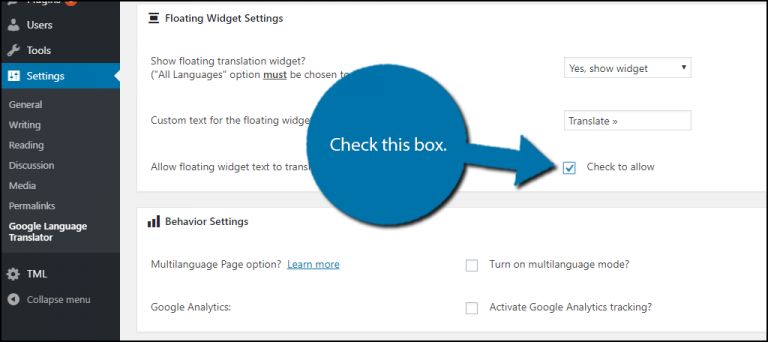 Translation will take place. You can click over the "Save Changes" button once all your settings are done.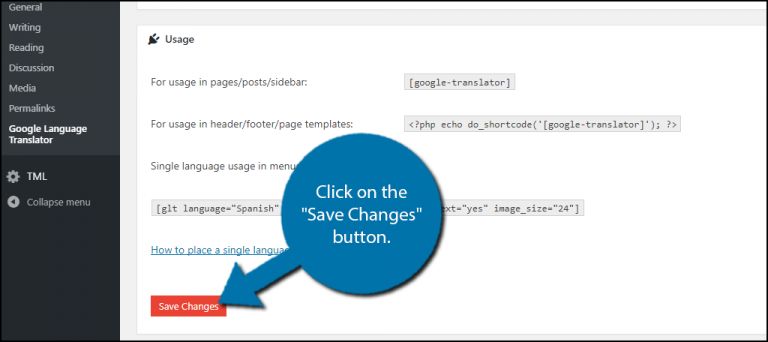 Procedure 4: Widgets
You can choose the appearance by selecting "Appearance". Then, choose the Widgets option which is seen on the left-hand admin panel. You can customize your website's sidebars and other segments through the widgets section of WordPress. This will render an appealing look to your website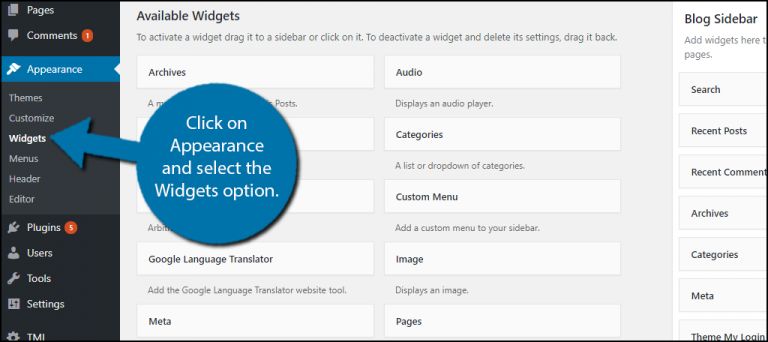 Procedure 5: Applying the Google Translate Plugin to a Widget Area
Search for the widget Google Language Translator. Once you have found it, drag it and take it to the place where you feel it looks appropriate. The widget can be added to your website by clicking on the save button. Now, you are ready and you can view the translate button on your website. A user can click on it for translating content or selecting his preferred language. The accuracy will not be a hundred percent perfect, but it will be decent. This is because it can't differentiate different dialects and versions of a language. But, it is good for site functionality, as the users will be able to understand most of the translation. It also stays at a corner without disturbing the looks. Hence, it is a good addition to your website.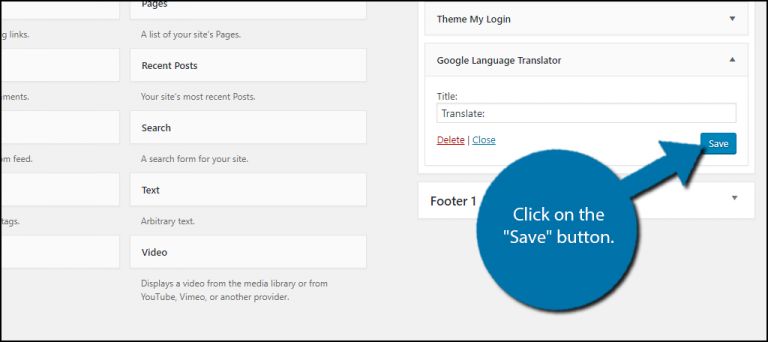 How does using Google Translate change the equation of your business?
There are many languages used worldwide. However, everyone can't understand and speak the English language. In other words, each person in this world prefers to speak in his language. In the United States, there are about 328.2 million people. The population of other nations exceeds it enormously and is growing by the year. In such circumstances, there are thousands of languages and your website content should be visible to most of them. This is only possible with a Google translator. This is the best way one can communicate with others. Google Translate is such a tool that can help many people to get acquainted with your business. With time, the translator will learn more and cater to better services. This means the translation will be highly accurate and more people will start using it. This would allow most web traffic driven to your website. Importantly, the translation algorithm turns better, as it learns a lot from the users. To elaborate, information of the users are fed to the Google translation algorithm and learning machine. This helps to improve further. Even users can voluntarily provide their suggestions.
Conclusion
Google Translate is the best tool for you to reach as many people as possible across the globe. For WordPress, Google Translator WordPress is the best option, as it allows to customize and render better features. You can contact WordPress Supports. If there is an installation problem. Google Translate isn't easy to set up if you have a plug-in. All you need to have is an understanding of how to go about setting it up. Using the above steps provided in the article, you can easily set up the plug-in. The best aspect about it being, it supports multiple languages. Hence, many people will be able to read your website content in the language of their choice.
Tagged with:
google site translate
google translate page
google translate plugins
google translate webpage
google translate website
google translates websites
google translator plugin
google web translate
google website translate