5 incredible WordPress popup plugins of 2022
Posted by
Are you searching for WordPress popup plugins? An incredible WordPress popup plugin helps you convert website visitors into email subscribers and paying customers. There are a lot of WordPress popup plugins present in the market that can help you improve conversion rates. However, most of them will either slow down your site, offer inaccurate statistics, or in the worst-case scenario, it does both. In this blog, we'll compare the most famous WordPress popup plugins in the market, so you can see which is the best and the most incredible WordPress popup plugin.
Popups need to be used very carefully. Sloppy WordPress popups can undoubtedly become irritating and ruin the user experience along with your brand's reputation. You need to pick a solution that offers proper behavior interaction, targeting, and personalization features, so you can offer the best user experience while making sure maximum conversions. Performance is yet another issue with most WordPress popup plugins. Since many WordPress popup plugins use WordPress to track analytics, this significantly increases the server load and slows down your site. As you already know, a slow page speed negatively affects SEO rankings. This is why it is important that you need a WordPress popup plugin that offers powerful conversion features without slowing down your site.
When it comes to selecting the best WordPress popup plugin, it is advised that you look for a solution that:
Offers a wide range of popup templates

Is easy to use

Has different campaign types

Provides customizable triggers for popups

Integrates with your email marketing service

Has amazing customer support
WordPress popups can grow your email list like crazy, especially when used correctly as an email opt form. In any case, popups can in some cases bother your visitors,  along these lines ruining the user experience on your site. To avoid this, it is suggested to be very selective about the WordPress popup plugin you pick. It's crucial to ensure you go with one that has lots of features, looks professional, and lets you control when it's activated. Are you worried about setting up your website popup plugin? Don't be. Next, let's take a look at how easy WordPress popup plugins are to set up.
To use WordPress popup plugins, you simply need to install and activate the software. For help, you can check out an insightful blog on how to install a WordPress plugin. Every WordPress popup plugin on this list ended up here because it's relatively easy to set up and has lots of helpful docs to get you up and running. With that said, it's time to have a look at our picks for the most amazing WordPress popup plugins.
Let's go ahead and have a look at the pros and cons of each product so you can find the best WordPress popup plugin for you.
OptinMonster is a powerful online lead generation software that's used by a large number of sites. Its signature Exit-Intent® technology helps convert abandoning visitors into subscribers and paying customers. It's simply the best WordPress popup plugin in the market.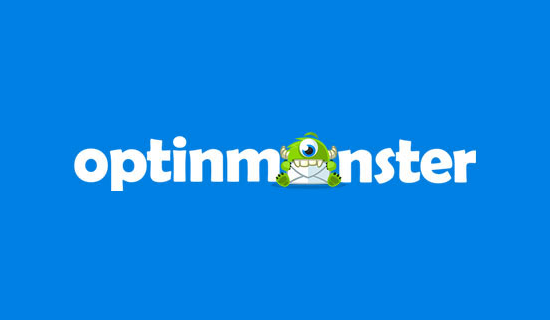 Pros:
Exit-Intent® — It converts visitors leaving your site into leads by displaying a targeted campaign when they're about to abandon your site.
Advanced Targeting — It has not only page-level targeting but advanced display rules like referrer detection, geolocation, and much more.
Easy to use — It has featured a drag and drop builder for simple setup and customization.
Popup Templates — You can easily choose from pre-built popups or start from scratch and build one.
Campaigns — You can create popup campaigns for lightbox popups, floating notification bars, countdown timers, content lockers, fullscreen welcome mats, and slide-in scroll boxes.
Use on multiple sites —  It is a SaaS (software as a service), so you can use one account on multiple websites.
Support — You can easily access amazing customer service with their knowledgeable support staff.
Tracking — You can create Google Analytics goals.
GDPR Compliant — It is one of the best WordPress GDPR plugins.
Cons:
No free option — It has no free version. However, on the off chance that you're significant with regards to making money online, it's definitely worth the cost for those advanced features.
How Much Does OptinMonster Cost?
OptinMonster estimating goes from $9 – $49 each month (charged every year).
Social proof popup notifications are a new and the most popular way to grow your email list and of course, boost your sales. And because TrustPulse is the most powerful social proof app for business sites, it is important to include it on this list of the best and most useful WordPress popup plugins. It helps increase the level of trust, conversions, and sales by displaying sleek-looking social proof notifications on your site.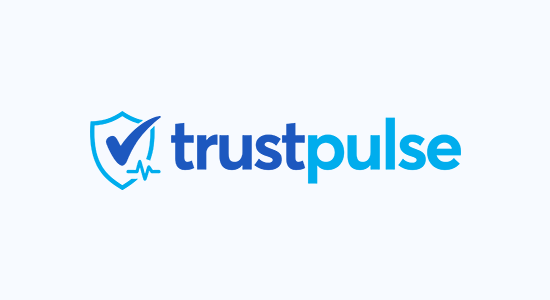 Pros:
Uses urgency — It works as a FOMO (fear of missing out) plugin by creating a feeling of urgency with timely notifications
Supports multiple platforms — You can use it on all popular site platforms, including WordPress, Squarespace, Drupal, Shopify, and more
Tracking — You can track purchases, downloads, and registrations on your site, then show them as recent activity
Geolocation — It automatically shows a map next to each purchase to increase FOMO
Customizable — You can choose exactly where and when to display notifications to convert more users into customers
Cons:
Limited sessions — The free version is capped at 500 sessions per month, however, it's affordable to increase that limit and get access to the advanced features
How Much Does TrustPulse Cost?
TrustPulse estimating begins at $19/month for the Pro plan (charged yearly).
HubSpot offers a WordPress plugin that makes it easy to create popup forms and add them to your WordPress website. Along with the ability to create popups, the HubSpot plugin additionally offers features such as live chat, analytics, email marketing, CRM, and much more.

Pros:
Free and easy — It is free to use and easy to set up, no coding is required
Customizable — Make sure to adjust your popup to match the style of your site and brand
Analytics — You can see how your forms are performing with built-in analytics
Pre-built templates:  You can choose from several different pre-built form templates
Integrations — It works with plugins like WPForms to integrate existing forms with the HubSpot CRM
Cons:
Follow-up messages — There are limits on form follow-up emails in the free tier of HubSpot.
How Much Does HubSpot Cost?
The HubSpot WordPress plugin is free to use and it incorporates popups, forms, CRM, live chat, email marketing, and analytics. Paid plans start at $50 each month.
Ninja Popups is one of the most famous and straightforward popup plugins for WordPress sites and has lots of email marketing integrations. It assists you with building straightforward popup forms in a visual drag-and-drop interface.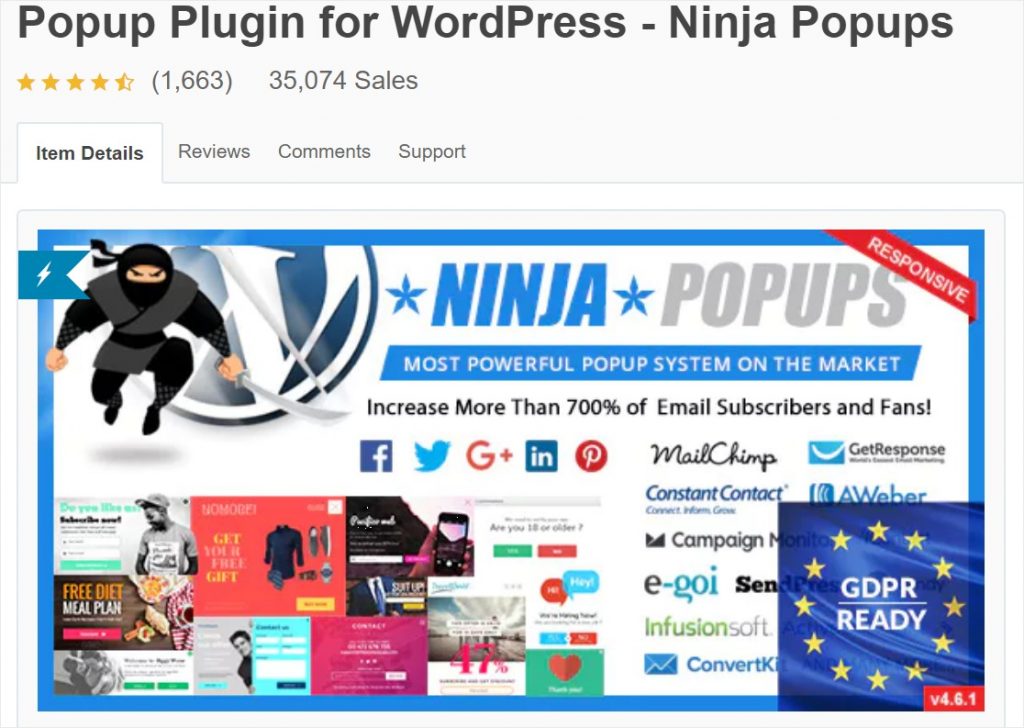 Pros:
Active developer — The best part is that Ninja popups are updated frequently to address any bug issues and new features
User interface — You can use a drag and drop builder to build forms visually
Animation — You can access dozens of effects to optimize your popups
Analytics — You can use their built-in A/B testing
Mobile ready — Popups look amazing on phones and tablets
Cons:
Exceptionally basic targeting – Their targeting rules are very fundamental. They don't have geo-targeting on, UTM targeting on, or other advanced targeting rules like OptinMonster has.
Restricted campaign options – Ninja Popups is focused simply on popups, so they don't offer floating bars or other campaign types to maximize your conversions.
Limited form customization – Ninja Popups don't allow you to create your custom HTML forms, so ensure they integrate with your service provider.
No free version — You need to pay to use this product at all
Ninja Popups' pricing starts at $26.
Elementor Pro is the most popular drag and drops WordPress page builder that also has a popup capability. It's an incredible choice if you're looking for lots of design options and a beginner-friendly visual builder for your popups and page building.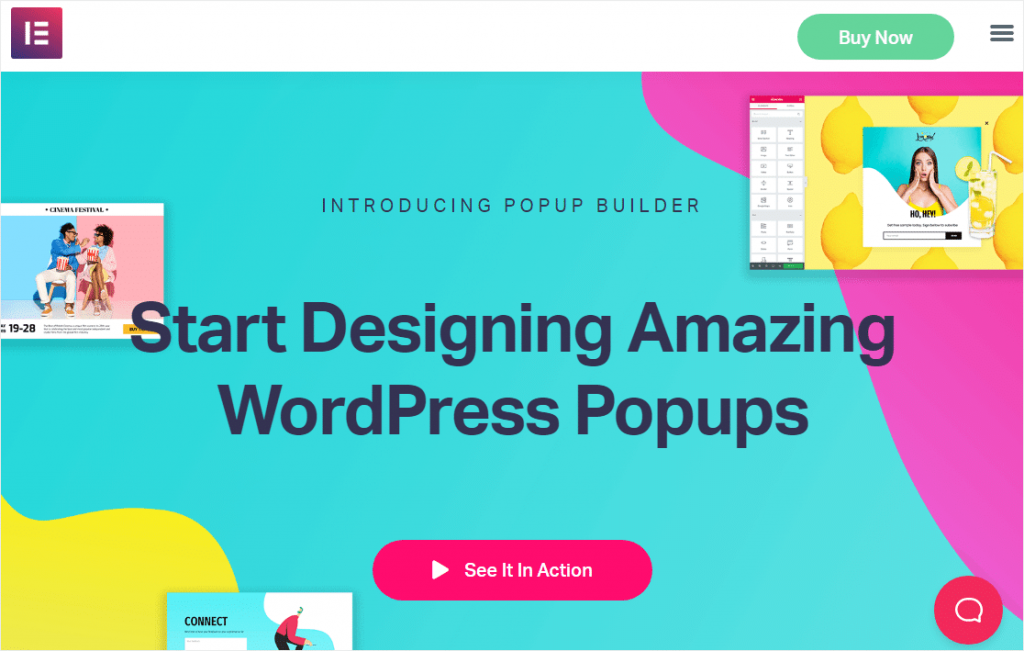 Pros:
Is a page builder addon — This could be useful if you're already using Elementor as a page builder
Easy to set up — You get access to pre-built popup templates
Flexible to create — You get popup customization options for size, position, behavior, and more
Connect to email — You can integrate with email marketing services
Cons:
Needs testing — No A/B testing is offered

Difficult to track — No popup analytics offered
How Much Does Elementor Cost?
Elementor Pro pricing starts at $49/year.
Conclusion
If you're still wondering which is the best and most useful popup plugin for WordPress, then you should go for OptinMonster. For the number of features you get at the value, it's the best popup producer for WordPress by a mile. And since your email list is such a crucial part of your business online, you owe it to yourself to go with a premium WordPress popup plugin. And there you have it! We hope this list of the most incredible WordPress popup plugins helped you find the solution that fits you best. For more assistance related to WordPress popup plugins contact our WordPress Support Team which will provide the best service for you. 
Tagged with:
WordPress popup plugin