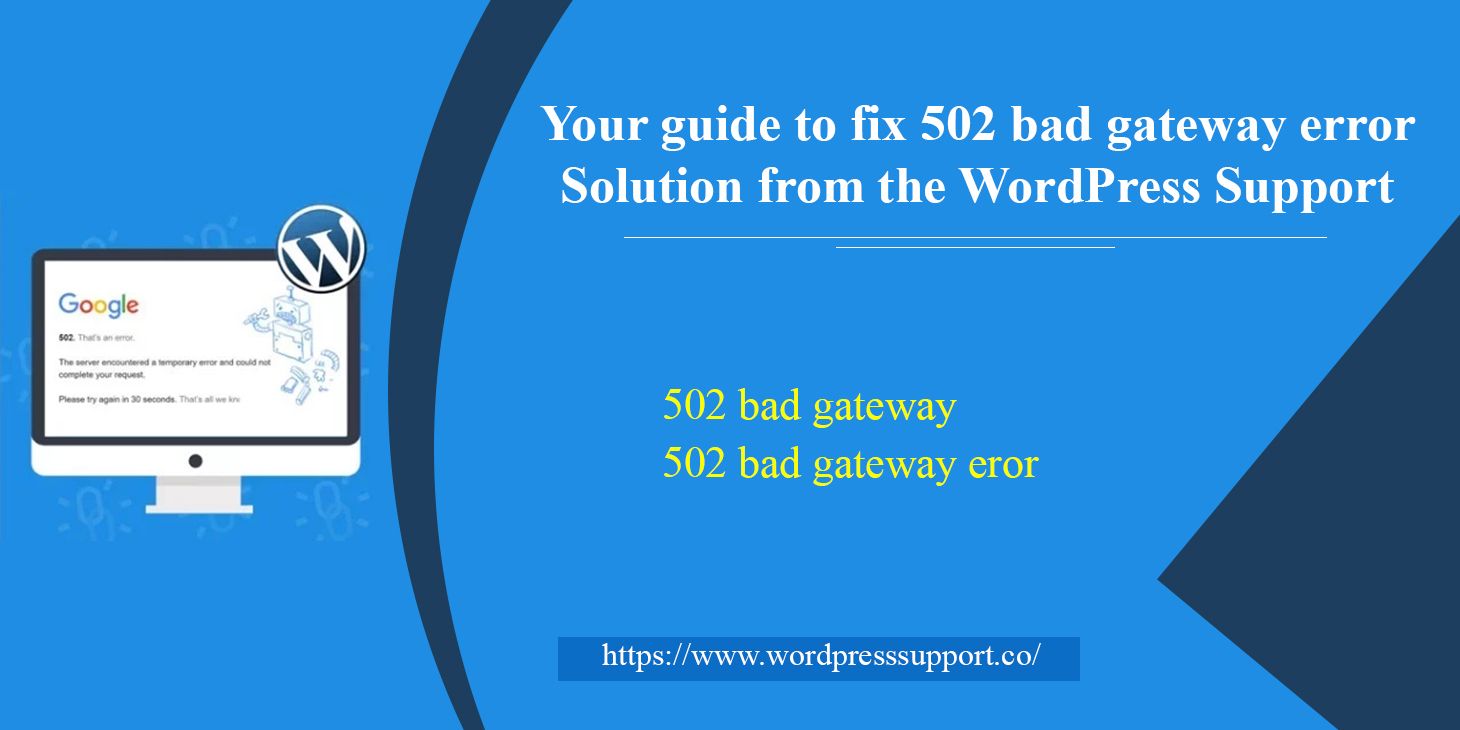 All You Need To Know To Fix The 502 Bad Gateway Error!
Posted by
Before getting to the solution to get rid of the 502 bad gateway error, let's understand what it actually is. The HTTP status codes that start with "5" are related to errors that arise when there is a miscommunication between different servers. The reason behind the occurrence of the error might differ but most of the time it happens from the end of the server.
When you get a 502 bad gateway error, it means that the primary server sent an invalid reply to the other server that ended up acting as a proxy or gateway. As all the requests are forwarded through a number of gateways on the net, it can be quite a task to find the root cause of this error. You have nothing to worry about as that is exactly why we are here for you.
What is a 502 Bad Gateway Error?
The 502 Bad Gateway error is an HTTP server error response code. It indicates that the server received an invalid response from an inbound server.
 When you try to access a web page, you send a request to the server. Then, the server receives your request and processes it. After processing in response to your request, the server sends back the requested resource with an HTTP header and HTTP status code.
In the entire process, the server (acting as a proxy) is relying on another server for response. But, when it does not receive the desired information, an error 502 bad gateway occurs.
What Causes a 502 Bad Gateway Error?
Getting a 502 error shows that the page you have requested is not approved. There is an issue with the website's server communication. It can occur due to various reasons.
One of those can be the overloaded server. That is, the server you have requested for access to a page is overloaded with several other requests.
Another reason can be related to a network error between the two servers. Not necessarily that it is a permanent issue. It may get resolved itself in some time.
Further, the 502 bad gateway error can also appear due to the misconfiguration of the firewall. It can also be associated with the coding issue.
Thus, if you face the 502 error due to any of these reasons, you can fix them easily.
Different Names of 502 Bad Gateway Error
Before getting to the ways to fix this error, let us see the different names that 502 bad gateway can take up to trouble you.
Temporary Error (502)
502 Error
Error 502
HTTP Error 502 Bad Gateway
502 Server Error: The server encountered a temporary error and could not complete your request
502 – Web server received an invalid response while acting as a gateway or proxy server
HTTP 502
Bad 502 Gateway
502 Service Temporarily Overloaded
Bad Gateway Nginx 502
502 Proxy Error
502. That's an error
A blank screen
Ways to Get rid of 502 Bad Gateway Error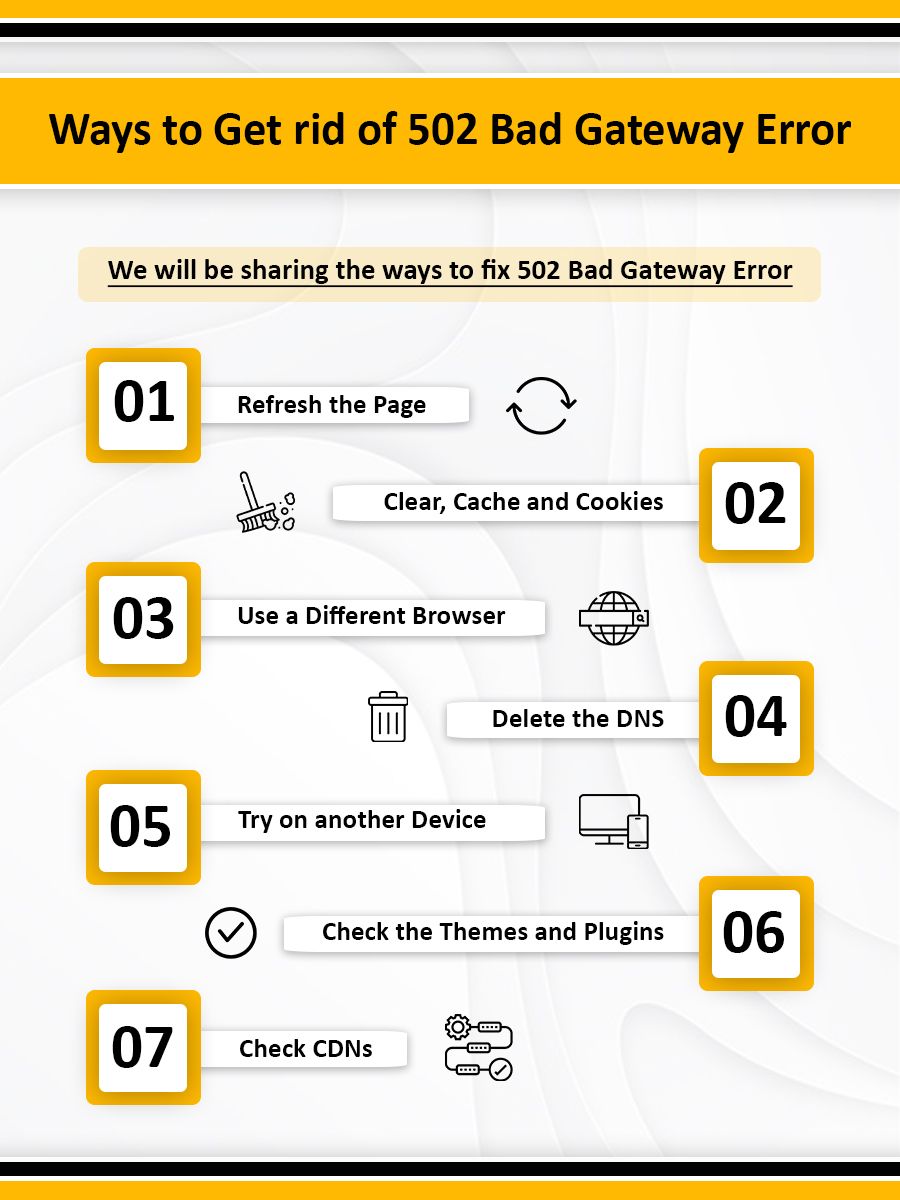 Even though 502 bad gateway error is related to the issues arising from the server's side. It can also happen due to misconfiguration or a problem from the side of the client. Therefore, we will be sharing the ways to fix it keeping both the possibilities in mind.
1. Refresh the Page
This is the easiest way to see if the error is a complicated one or not. Wait for a few minutes and then refresh the page and in most cases, if the error is temporary then it will get fixed by refreshing. You can also see if the website is down or not.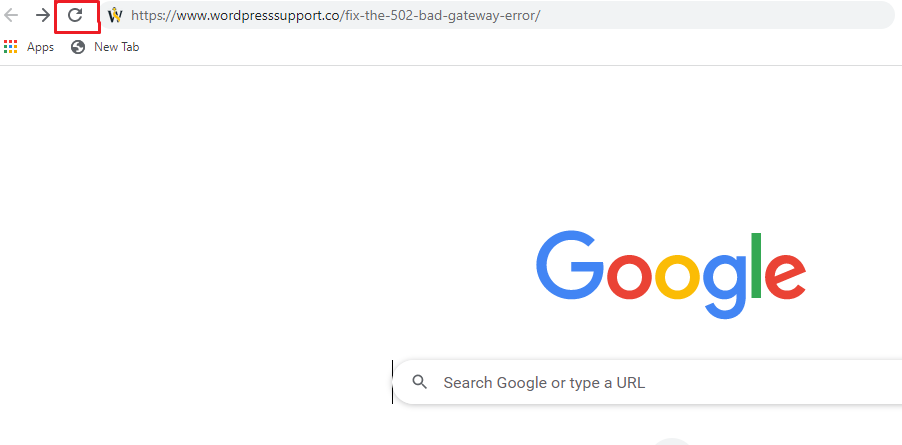 2. Clear Cache and Cookies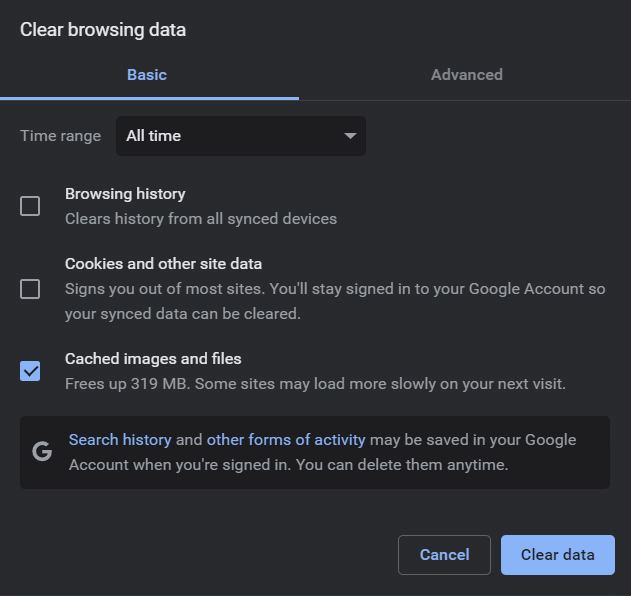 This error could also be caused if you have a lot of clutter in the form of cookies and cookies. All you need to do is go to the browser settings and clear the cache and then see if the error persists or not.
3. Use a Different Browser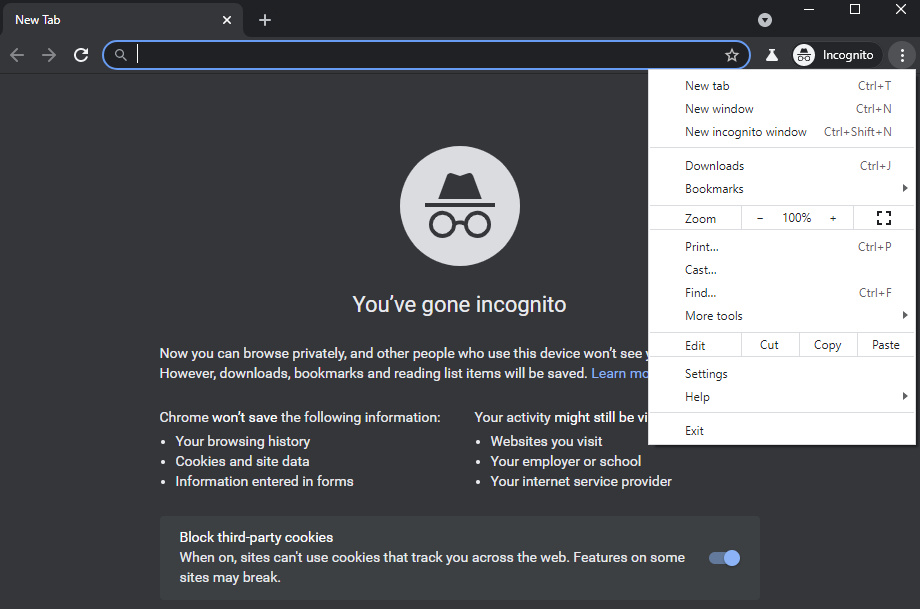 You can try a different browser or try the private window to see if you are facing the 502 bad gateway due to a browser-related issue or not. If it works properly in another browser or the incognito tab then there is a problem with your browser and you can try to update it then see it again.
4. Delete the DNS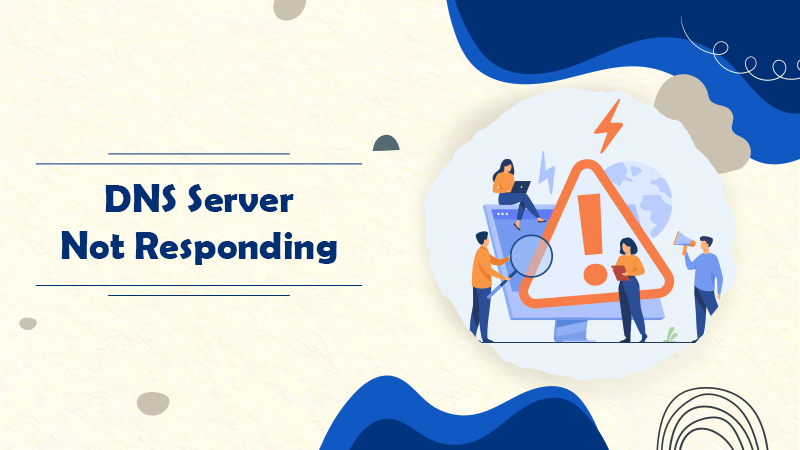 You might be facing the 502 bad gateway error due to a DNS problem such as an incorrect IP address value. If this is the case, then you can flush the DNS flush the error along with it. You can also try to temporarily switch your default DNS server to Google Public DNS. If you have recently changed the hosting of your WordPress site then it can take up to a day to function properly.
5. Try on another Device
If you have tried a number of solutions to get rid of 502 bad gateway errors but none of them seem to work in your favor then. You can try to test the connection on a different device that is connected to a different network. This will provide you with clarity on whether the problem is with the device or not.
6. Check the Themes and Plugins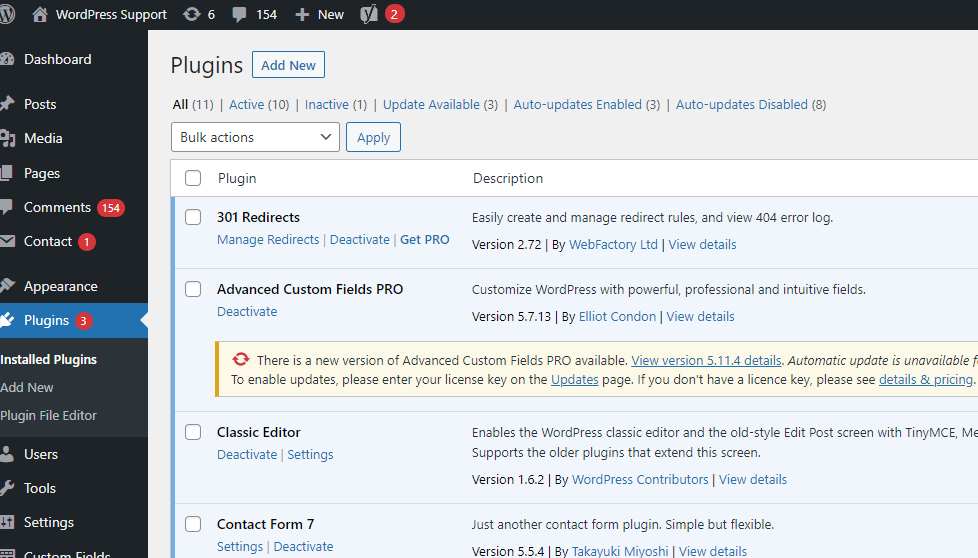 An issue with a certain theme or a plugin can also result in 502 bad gateway errors therefore you must check them once. If you still have access to the WordPress dashboard then you should navigate to plugins and then just click on 'Deactivate' from 'Bulk Actions'. Enable the plugins one by one and make it a point to refresh the page after every plugin activation. If you come across the 502 bad gateway error after activating a certain plugin then you know the problem. Another way to find out is by deactivating all the plugins for some time and if the website works after it then you can try to deactivate one by one to find the problematic one.
7. Check CDNs

You might be facing the 502 bad gateway error because of CDN (content delivery network) or DDoS (distributed denial of service) mitigation services. This indicates that there is a problem with CloudFlare's side and in order to resolve it, you should get in touch with their customer support team. As an alternative measure, you can also disable Cloud Flare but keep in mind that the DNS propagation might take a few hours.
Conclusion
We hope that we were able to help you fix the 502 bad gateway error. If you still face any issues then feel free to get in touch with WordPress Support and the experts will help you to handle it.
Tagged with:
502 bad gateway
502 bad gateway error
502 error
error 502