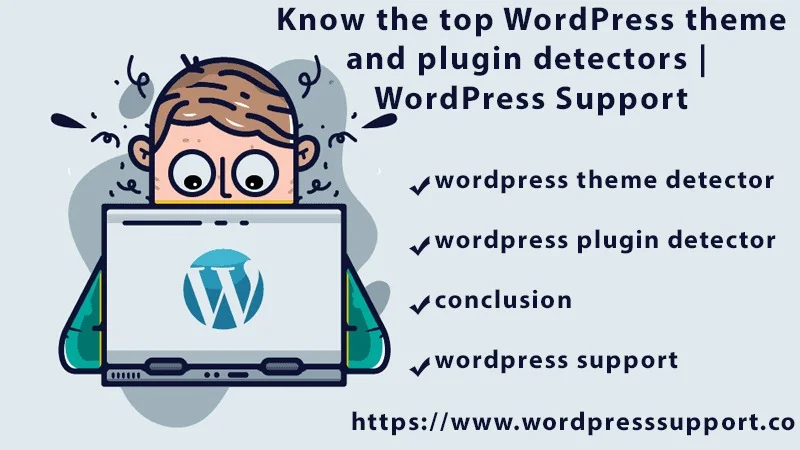 Best WordPress Theme and Plugin Detectors -WP Theme & Plugin
Posted by
"What WordPress theme are you curious to know?" A very common but tricky question comes to your mind. Once you end up using this, you'll find an excellent website design. So if you're curious then you're reading the right blog. We are here to put light on the top WordPress theme detector and WordPress plugin detectors with the help of which you can find out the desired theme and plugin of a WordPress site in seconds. Now we are sharing a list of free tools with you that you can bookmark and use. Whenever you come across a well-designed website you want that to be implemented. Won't you?
What Is A WordPress Plugin?
A plugin is software consisting of a group of functions to be added to a WordPress website. It improves the overall functionality or adds new characteristics to your WordPress websites. WordPress plugins are written in the PHP programming language and resemble well with WordPress. In the WordPress community, there is a popular saying "there's a plugin for that".
Consequently, it makes it easier for users to add features to their websites without having a piece of sound coding knowledge. Using a plugin detector tool, you can find out and start using the plugin for your website without getting into the research process which saves a lot of time. If you are a beginner, then these tools are going to come in handy for you as you can find out about a theme or plugin, and use it to feel like it.
Top WordPress Theme and Plugin Detector tools
Talking about WordPress theme detectors, this tool provides you with the right information and is prevalent on WordPress websites. It consists of the name of the theme, version, author, and description. You also come across several theme detectors that offer a link to a particular theme. It allows you to download and install without delay.
WP Theme and Plugin Detector tools are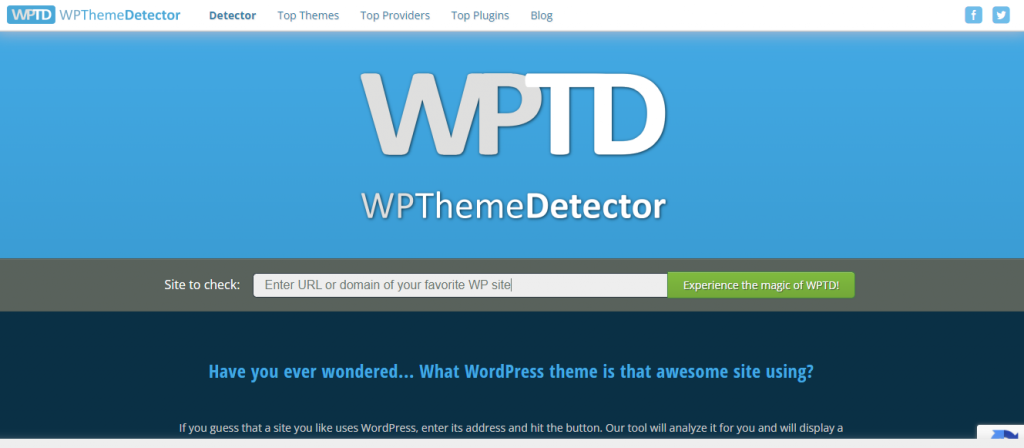 WP Theme Detector is an outstanding tool that provides vital information about the theme. All you need to do is just enter the URL of the website. And it'll show all the available data.  You will find the description of the theme, author, plugins, and even the popularity rate of the same. On top of that, you can also check whether the theme is available for download or not.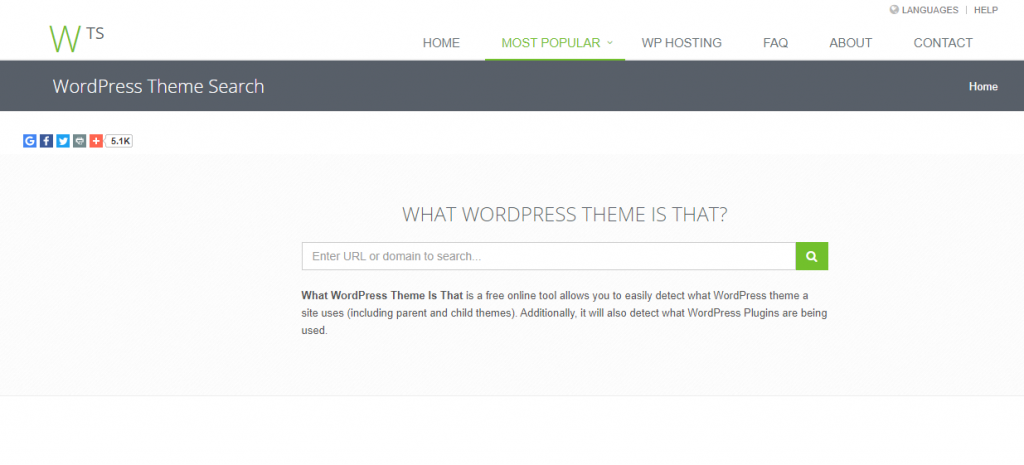 This theme detector detects both the parent and child themes. It delivers comprehensive information about the theme. And if the website is well-detected, then it gives you a link to the theme and the author's homepage also. The information given on this theme is extensive. It lists all of the plugins used by the website. Not only this, but it also shares some recommendations from top WordPress theme providers and plugin pages.

ScanWP is yet another free and popular WP theme detector tool. Apart from just providing the theme's information, it also tells the hosting provider used by the site. If the theme is paid then it also shares the price and gives some insight into the top scanned plugins, themes, and page builders.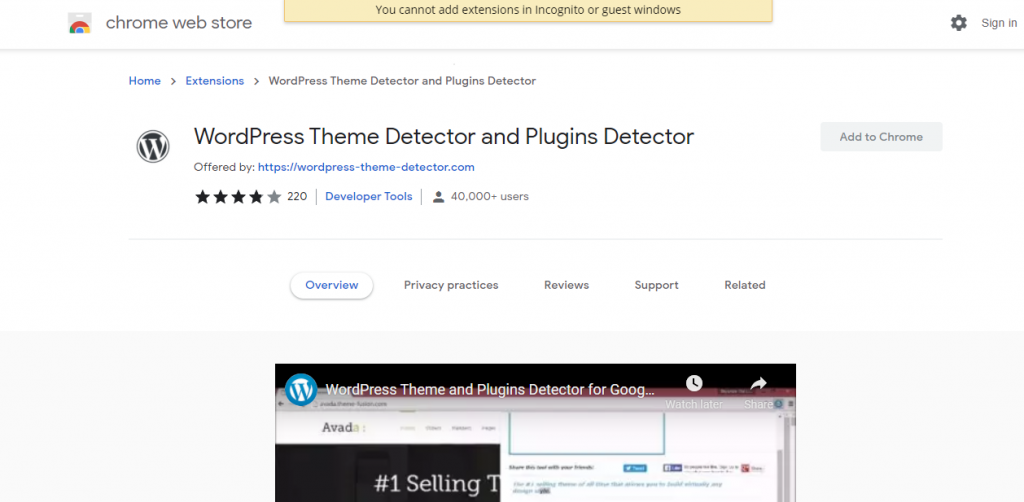 WordPress Theme Detector and Plugins Detector is a Chrome extension that helps you find both themes and plugins used on a specific website. You can find it out just by clicking on the extension's icon in your Chrome browser while you are at the site whose theme you want to find out. The theme will appear in a jiffy if the extension can detect it. The plugins are detected on a remote server and the results are sent to your browser which might take up some seconds. The best thing about using the WordPress Theme Detector and Plugins Detector is that you can find out the theme without visiting other websites.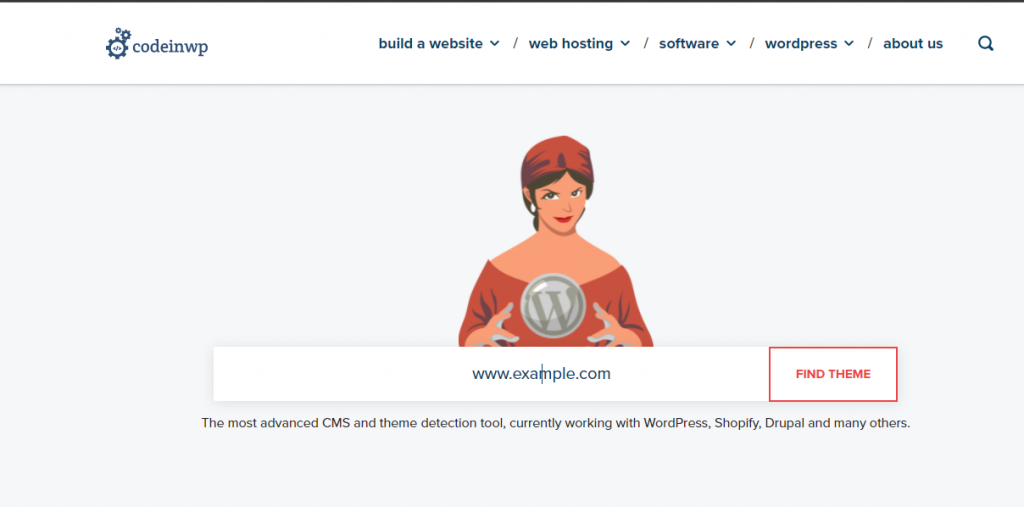 This is quite different from other theme detectors and mainly focuses on displaying. The information about the theme and additional facts. The result will display the name of the theme, author, URL, author URL, version, license, tags, and a description. If you want to know the themes and nothing else, then you must use this.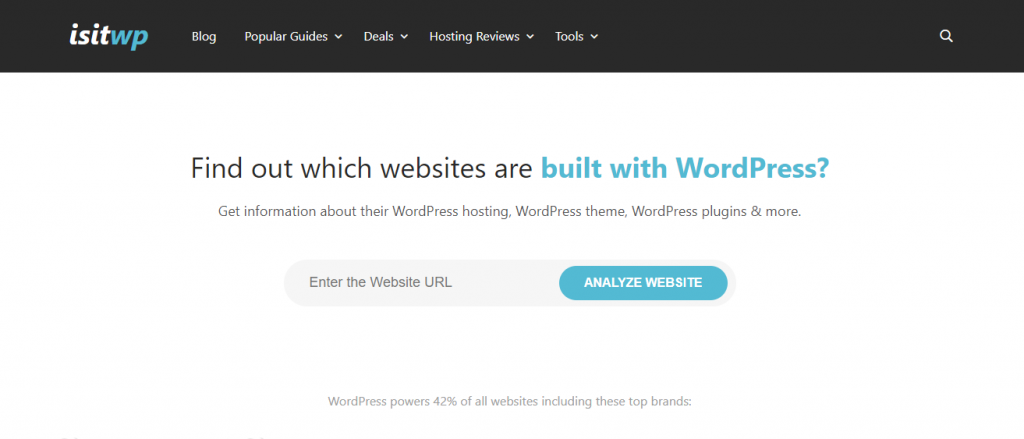 If you want to find out whether a website is a WP site or not then this is the tool? As the name suggests, this tool primarily checks whether a website is using WordPress or not. Luckily, it delivers other valuable information as a theme detector like the theme's description and availability and displays the plugins.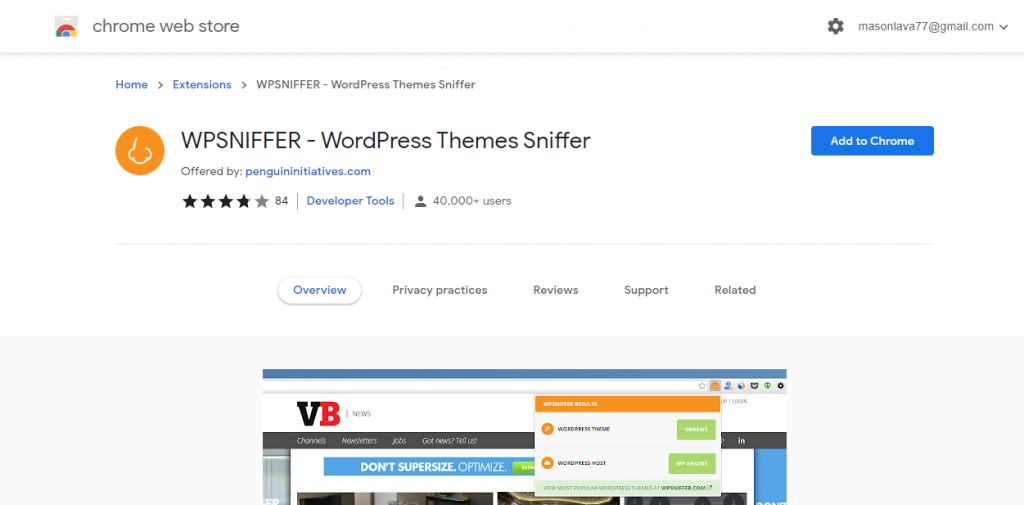 It is another chrome extension formed by PenguinWP that shows the theme's Title and homepage. Even though it gives limited info, it provides extreme advantages as you don't have to visit an external website to know themes. Go to the website page, click on the icon and you'll see the theme.
I expect this blog is quite helpful in understanding WordPress themes and plugin detectors. If you're keen to know more information then connect with the WordPress Support community, and our dedicated experts will be there round-the-clock to assist you.
Tagged with:
detect wordpress theme
theme detector
wordpress detector
WordPress plugin detector
WordPress theme detector
wp plugin detector
wp theme detector
wp themes detector