How To Use WP Smush To Optimize Images?
Posted by
Images of any WordPress site will be responsible for slowing down your web. Luckily, there are optimum ways to enhance the performance of your WordPress site. Simply, you have to optimize all the images used on your site just with the help of the WP Smush plugin. Such an amazing WordPress plugin is so easy to use and allows you to effortlessly optimize images even without loosing picture quality. Furthermore, you can optimize your site's images in an inexpensive way to speed up your site. Therefore, if you want to improve your site's better performance in terms of its speed and quality, feel free to use WP Smush. In this post, we discuss how to precisely utilize this WordPress plugin. Thus, let's read to learn more!
Advantages Of WP Smush Plugin
WP Smush is an award-winning WordPress Image Optimizer covered with loads of astounding benefits. It is basically used for the purpose of image optimization and image compression of your relevant WordPress website. Pros that you can avail of this plugin are listed underneath:
Bulk Smush: Having the capability to optimize and compress up to 50 images at a single time.
Lossless Image Compression: Compress image without affecting its quality.
Optimize all your images in free size forever even without monthly limits.
Smush images with fast, reliable, and super flawless servers.
Easy to use and moderate plugin.
Capable enough to process all your files for productive results.
Identify images quickly that are actually slowing down your site.
Hassle-free image resizing.
Free and paid versions are available.
Why Do You Need To Use WP Smush Image Optimizer Plugin?
Every now and then, it is being noticed that the WordPress site is running slow and the site visitors literally hate slow-loading websites. However, the actual reason behind the slowly loading site problem is the images uploaded on your site. So, being a site owner, you might want to know the way to get it out of this dreadful situation. Compressing your image with an ultimate WP Smush Image Optimizer Plugin is a suitable solution to this problem. Thus, use this plugin to perform image compression for better performance of your site. Moreover, there is no requirement of deleting images from your website.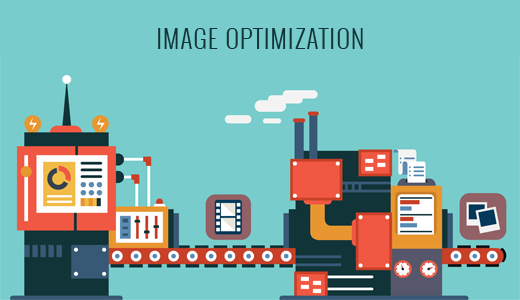 Step By Step Instructions To Install WP Smush Plugin
The simples and effective ways to Install WP Smush Plugin are noted below:
First and foremost, log in to your WP-Admin dashboard to visit the site admin page.
Then, from the list of options that appeared on the left side of the panel, click on the "Plugins" tab.
Then, click on the "Add New" button to start searching for the WP Smush Pro plugin.
Now, type "Smush" in the search plugins box and hit the "Enter" key to view the respective result.
The Smush plugin will be your first search result, you just select this option.
Now, finally, click the "Install Now" button.
Let the plugin be installed properly. It takes a few minutes, so just wait for it.
In the end, click the "Activate" button to enable such a Smush plugin on your WordPress.
After successfully installed, the "Smush" tab will be added in the left menu.
Once the WP Smush plugin gets successfully installed and activated, now it's time to start smashing your images.
Now, let's configure WP Smush by implementing the following guidelines:
First, you just have to put a single tap on the "Smush" button at the left sidebar.
You will thereafter be landed on the Dashboard page where you can configure the most precious settings of the plugin.
Now, on the right side of the screen, you will see the "Bulk Smush Now" button. You have to just give a click on it.
After clicking on it, WP Smush will acquire all the images stored in the "Media" folder and will then optimize them. It will automatically detect images that have to be optimized and enable you to compress them in bulk. Make sure the tab is opened until Smush has completely over and done compressing all the images.
During the process, the "Total Savings" (in MBs) will be viewed at the top of the page.
Once done, Smush will keep an eye on new images recently added to your site that are in need of compression.
Whilst Smush guarantees there will be no reduction in quality while compressing the images. Additionally, compressing your images will free up some of your site's storage space and reduce the time that is taken to load. That's why; WP Smush is an all-time favorite and always be recommended to WordPress users.
Enable/Disable Automatic Compression
Fortunately, there is an option to enable or disable the Automatic Compression feature. So, if you longer want to automatically compress your images, you can make it disabled anytime otherwise enable it. After enabling Automatic Compression, Smush will compress your images as soon as you upload them. This clearly means that there is no requirement of using Bulk Smush unless the automatic feature is active.
Final Word
Image optimization and compression is the superior treatment of website loading slow problem. Using the WP Smush plugin is the best way to control your site and make it flexible accessibility. You might have probably learned how optimizing images will be done with the WP Smush WordPress plugin. In the end, all I hope is this tutorial has helped you in terms of image optimization by compressing images.
Tagged with:
Image Optimizer Plugin
WordPress Image Optimizer
WordPress Optimize Images Without A Plugin
WP Smush