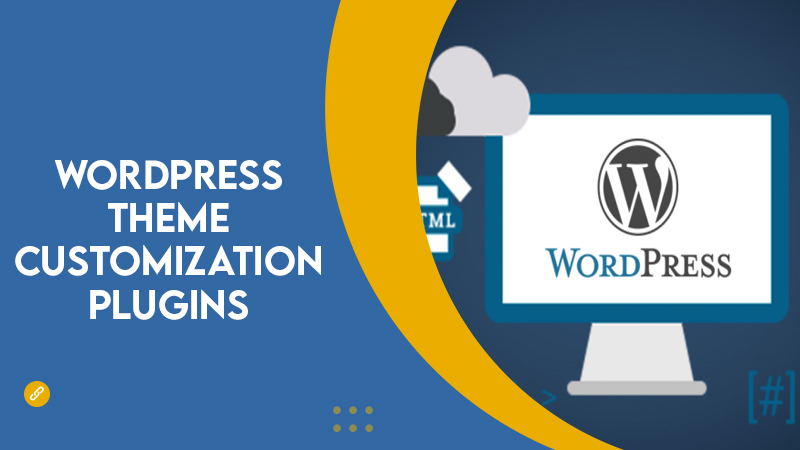 The Most Effective WordPress Theme Customization Plugins.
Posted by
WordPress is hands down a very effective platform for building feature-rich websites. This content management system is extensively used to build various functional sites. To make their websites distinct, people customize their themes. According to the kind of theme you use to create your WordPress website, there are many changes you can make to your website. But there are still many themes that don't permit the webmaster to make any modifications to the site design. Thanks to WordPress theme customization plugins it's easy to make modifications to your website theme's appearance. Similar to other plugins, the customization plugins input another section to your WP dashboard. Thus, you can make any changes you want to your site. 
The Best WordPress Theme Customization Plugins
You can create highly targeted experiences using the plugins mentioned below. All of them are easy to understand and use. You don't need much technical expertise with them. 
1. Customify
It is a feature-rich and flexible theme customizer plugin that allows users to add advanced options specific to their theme in the customizer plugin. Webmasters don't need to use even a hint of code for making incredible changes. This plugin has been downloaded more than 44,619 times. Its an evidence of its effectiveness. You can use this plugin to add a Live CSS editor, fonts, colors, and various other options to your web platform. This plugin is mainly intended to be employed with Pixelgrade themes. To understand more of its abilities, you must explore how a specific Pixelgrade's themes integrate with it. 
Some of its defining features include the following: 
Customify has a color picker, enabling users to allocate any color to their website.

Add a Live CSS editor to the customizer and add customized CSS properties.

Add a drop-down menu selector automatically.

Includes a preset that enables changing a set of Customify fields.

Add a text field to customize properties like site title and footer credits.
2. WP Page Builder
It is a free drag and drops WordPress page builder that lets users create websites quickly and easily. This plugin has various design elements, like shape dividers, built-in page layouts, and design blocks. The plugin is lightweight. Thus, it creates websites in a remarkably short time. You can employ its ready-to-use elements and create any style of website in a few minutes. You can also edit your website and view the output in real time.
Some features of this customization plugin are as follows.
Suited for users of any level.

Drag and drop live page building functionality.

Numerous add-ons.

Resizable columns make way for easier development. 

Responsiveness settings are particular to the device. 

Super quick website development.
3. TJ Custom CSS
It is a highly professional tool and one of the best WordPress theme customization plugins. Designers can use it to add their CSS properties and modify their WP website's appearance. The plugin overrides any default CSS style. You can also use it if you desire to customize the website rather than using any theme CSS files. There are two different methods to add the code.
Customizer Live Preview – It allows you to monitor the modifications while editing the custom CSS code.

Setting – To integrate new custom CSS properties in the file, you will receive a text area to add your code.
Some other defining features of this plugin include:
No need for any configuration.

It has a live preview feature.

This has a child theme alternative to add customization.

It consists of an uninstall process.
4. Ninja Forms
You can use this to make stunning, user-friendly WordPress forms. It requires zero coding skills. Yet the forms you'll develop will make you feel like an expert web developer. You can multi-page forms and conditional forms. Send or export your submissions as PDF, Google Sheets, and Excel files. It is also possible to accept PayPal and credit card payments separately from any WP forms. There is a pre-built template for different types of forms like application form, contact forms, registration forms, and the like.
 Some important features of this customization plugin include:
More than 27 field types and regular updates.

Personalized form templates.

SEO and mobile-friendly

WordPress GDPR compliance

Unlimited forms submission

Spam protection 
5. CSS Hero
It is one of the premium WordPress theme customization plugins that permits easy customization of varied features, elements, and properties. This plugin is extremely easy to use. It has an intuitive interface. The plugin adds a layer of customization above the usual theme customizer. So, you can modify the look and feel of your theme exactly as you want.
Some features of this plugin include the following:
The user can choose from various color options.

Provides a user-friendly point-and-click interface.

The plugin has a color picker that lets users choose their own color.

It consists of premade editable style combinations. 

Has over 600 unlimited fonts.
6. MailMunch
Are you looking for a way to expand your email subscriber base? If so, this is the plugin you need. Through it, you can easily personalize your email subscription popups. MailMunch allows you to A/B test all your opt-in forms and gain access to comprehensive analytics. 
 Some features of this plugin are listed below. 
Contains various opt-in form types like embedded, popup, sidebar, scroll box, and top bar. 

Integrates with MailChimp, Campaign Monitor, Constant Contact, and Get Response, among others.

It consists of various beautiful themes that you can fully personalize. 

Contains display rules that enable users to show opt-in forms only on particular categories, pages, or posts. 

Users can view detailed email subscription statistics and analytics. 
7. Styles Change Everything
It is also a prevalent theme customizer plugin, which has a lot of things you require for customizing your web platform. The user-friendly interface makes the process of customization simple. Users gain complete control over each functionality. You can change the color of the theme to unify the ideal web font. It is also designed on WordPress customizer. Thus, as WordPress grows, so does this plugin.
Some great features this plugin offers include the following.
Get speedy previews

It has a range of Google Fonts along with living previews and search functionality.

Provides various text colors.

It has several border colors as well as background colors.

User-friendly interface and name in each theme. 
8. Brand Folder
This WordPress plugin has a five-star rating. So, if you are a brand, it's a must-have plugin for your WP website. You can easily develop a popup embed with an easy short code that shows logos, product pictures, and related brand information. Your visitors can read your brand rules and download the needed assets without contacting your team.
 Some unique features of this plugin include:
You can edit your brand folders from your WP admin panel directly.

Embed your Brandfolder via the popup embed on any page, menu bar, or post.

It also has a media library integration.

It enables the user to get assets from your brand folders to be employed in pages or posts.
Final Words
You can try out any of the WordPress theme customization plugins mentioned in this article. All of them have proven to be highly invaluable to webmasters, designers, and website owners. If you need more information about using them contact WordPress Support services. The experts will resolve all your queries regarding them.
Related Post:
Tagged with:
Best WordPress Theme Customization Plugins
theme customization plugins
WordPress theme customization plugins